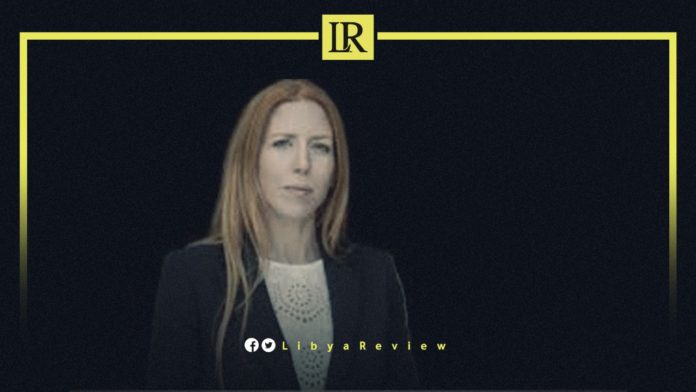 On Tuesday, the British Government Spokesperson for the Middle East and North Africa (MENA), Rosie Diaz said that the Libyan people have the right to participate in the upcoming elections, scheduled for December 24, 2021, and have their voices heard.
Diaz added that there is an urgent need to agree on holding the elections, and to commit to accepting their results, stressing, "Libya is now at a critical point."
She also retweeted the speech of the British permanent representative to the UN, Barbara Woodward during the UN Security Council Briefing on Libya last Friday.
According to the speech, Woodward said that it is essential that the Libyan authorities reach an agreement on holding elections, and commit to accepting the results.
The British diplomat also welcomed the efforts being exerted by the Libyan Parliament to find a solution to this issue. She encouraged further engagement to ensure unanimity on holding the December elections, as set out in the Libyan Political Dialogue Forum (LPDF) roadmap, and endorsed by UNSCR 2570.
"We look forward to the initial deployment of the UN ceasefire monitors in support of the Libyan Ceasefire Monitoring Mechanism in the coming weeks. The Joint Military Commission (JMC) 5+5 Ceasefire Monitoring Mechanism supported by the United Nations Support Mission in Libya (UNSMIL) has the UK's full support in driving this process forward," Woodward added.
She also urged the authorities to build a stable, prosperous, and inclusive future for all Libyans.
Previously Head of the High National Elections Commission (HNEC), Emad Al-Din Al-Sayeh, met with the UK Ambassador to Libya, Caroline Harndell and discussed the latest developments in Libya's electoral process.