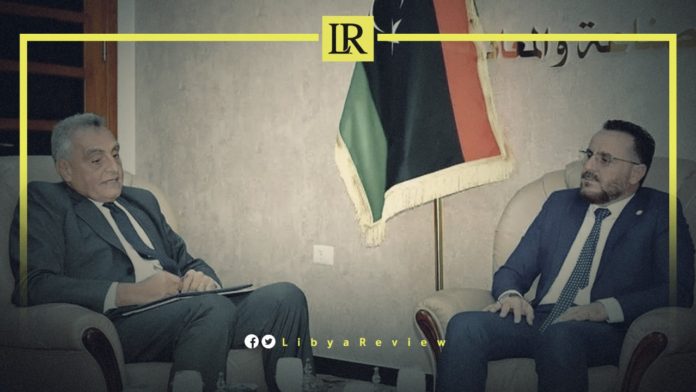 On Tuesday, the Libyan Minister of Industry, Ahmed Abu Hessa met with the Italy Ambassador to Libya, Giuseppe Buccino to discuss bilateral cooperation.
Abu Hessa pointed out that the situation in Libya is witnessing remarkable stability, and requested Buccino to encourage the Italian companies to return to Libya. He also called on Italy to hold training courses for Libyan students in the field of industrial technology.
Ambassador Buccino noted that a delegation of Italian companies' intend to visit Libya soon.
In April, Italian Foreign Minister, Luigi Di Maio said that Libya needs the support of Italian companies for investment and reconstruction.
"Libya now has a unified government that has told us that they have money from oil revenues, and want Italian companies to build highways, airports, and invest," Di Maio said according to the Italian news agency Nova.
Libyan Prime Minister, Abdel-Hamid Dbaiba stated at the plenary session of the Italian-Libyan business forum in May that, "it was a tough decade and we need the support of Italy and all countries.
Italy and Libya have always cooperated historically, Eni is one of our largest oil partners."
"Our goal is to increase the trade exchange between the two countries. We need to rebuild schools, hospitals, and critical infrastructure. We want to return to the production of 3-4 million barrels a day and re-launch sectors of the economy. Of course, the best partner is Italy. We also believe that the support that Italy and the European Union provide for the management of illegal migration is very important," the PM noted.