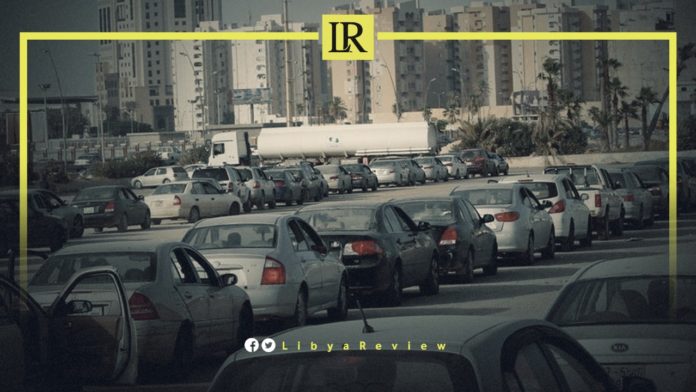 Long queues for petrol over the past few days have emerged in Tripoli, in light of an alleged fuel crisis facing the North African country.
This comes despite the Brega Petroleum Marketing Company, a wholly-owned subsidiary of the state National Oil Corporation (NOC), denying all reports of a fuel crisis in Tripoli.
The company also issued a statement to reassure citizens, claiming, "fuel is available, and supply operations are proceeding normally," urging all Libyans not to be drawn into rumours.
The statement stressed that the company and its affiliated distribution companies will continue to supply petrol stations with fuel until the crisis ends.
Libya's oil sector is the country's main source of income, and has suffered tremendously due to numerous attacks on its oil fields and ports.
Notably, Egypt and Libya signed several memoranda of understanding (MoU's) and six executive agreements in several fields during the 11th round of meetings of the Egyptian-Libyan Joint Higher Committee.
The MoU's include one between the Central Agency for Organization and Administration in Egypt and the Civil Service in Libya, another to establish a joint commercial committee, and an agreement between the Egyptian Industrial Development Authority and the Libyan Ministry of Industry and Minerals.
Other MoU's were signed in the fields of agriculture, social solidarity, civil aviation security, oil and gas, counter-maritime pollution, marine search and rescue, housing, construction, and youth and sports.
Earlier this week Libyan Minister of Oil and Gas, Mohamed Aoun, said that Libya was encouraging the return of US companies to Libya.
The minister also participated in a closed-circuit discussion, organized by the Minister of Economy and Trade, Mohammed Al-Hawij, with the US Ambassador, Richard Norland. The discussion was concerned with the activation of the bilateral trade and investment agreement, signed in 2010.