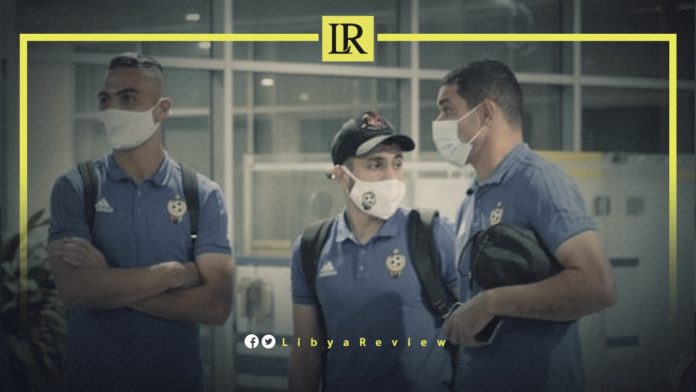 Libyan national football team arrived in Alexandria on Sunday evening, ahead of its game against Egypt in the World Cup qualifiers.
The two teams will meet at the Burj El-Arab Stadium of Alexandria, in the first leg on Friday at 8:00 pm GMT.
The Libyan Team, led by Spanish Coach Javier Clemente, are playing the away game against the Pharaohs without spectators.
The second leg will be held at the 28 March Stadium of Benghazi on the 11th of October.
These matches are part of the third round of the African qualifiers for the 2022 World Cup to be held in Qatar.
The Libyan National team defeated Gabon 2-1 and Angola 1-0 in their last meeting in the F Group. Libya leads Group F with six points, followed by Egypt with four. Gabon is in third position with one point, and Angola is in last place with none.
It's still unclear whether or not Salah will be available for the two matches. Salah missed the Pharaohs first game in the previous 1-0 win over Angola, given travel restrictions imposed by the Premier League.
The game will also be the competitive debut for newly appointed Egypt manager Carlos Queiroz, who replaced the sacked Hossam El-Badry just a week ago following severe criticism of the national team's performance under his leadership. However, he did not lose any matches during his two-year-stay with the team.
Egypt's coach, Carlos Queiroz said he has watched matches of the Libyan team, and expressed his admiration for the strength of the Mediterranean Knights. He also asked his men to focus during the upcoming games.