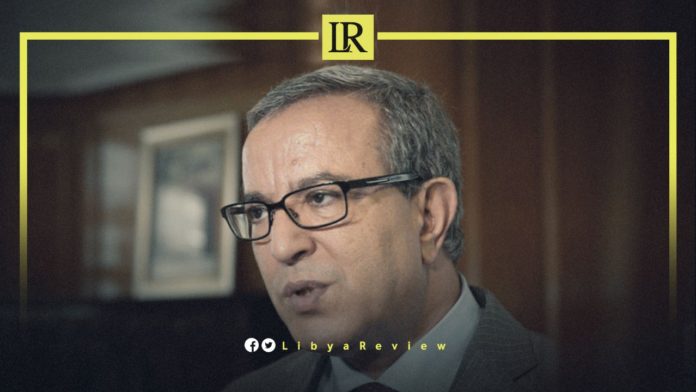 On Monday, several UN human rights investigators said that they have reasonable grounds to believe that war crimes, and crimes against humanity have been committed in Libya.
In a statement, the head of the UN Fact-Finding Mission, Mohamed Auajjar, said, "our investigations have established that all parties to the conflicts, including third States, foreign fighters and mercenaries, have violated international humanitarian law, in particular the principles of proportionality and distinction, and some have also committed war crimes."
The Fact-Finding Mission, which is comprised of Aujjar and fellow human rights experts Chaloka Beyani and Tracy Robinson, gathered and reviewed hundreds of documents, interviewed more than 150 individuals, and conducted investigations in Libya, Tunisia, and Italy.
"Civilians paid a heavy price during the 2019-2020 hostilities in Tripoli, as well as during other armed confrontations in the country since 2016. Airstrikes have killed dozens of families. The destruction of health-related facilities has impacted access to healthcare, and anti-personnel mines left by mercenaries in residential areas have killed and maimed civilians," Auajjar said.
In turn, Beyani, a human rights expert, said, "migrants, asylum-seekers, and refugees are subjected to a litany of abuses at sea, in detention centers, and at the hands of traffickers."
"Our investigations indicate that violations against migrants are committed on a widespread scale by State and non-State actors, with a high level of organization and with the encouragement of the State – all of which is suggestive of crimes against humanity," he added,
The UN mission also found evidence of disturbing patterns of violence committed in Libyan prisons, with detainees tortured daily, and their families prevented from visiting.
Confirming this, Robinson also stated that "arbitrary detention in secret prisons and unbearable conditions of detention are widely used by the State and militias against anyone perceived to be a threat to their interests or views."
"Violence in Libyan prisons is committed on such a scale and with such a level of organization that it may also potentially amount to crimes against humanity," he noted.
The chronic insecurity in Libya has led to the internal displacement of hundreds of thousands of people, who have ended up in areas ill-equipped to accommodate large population movements. Some ethnic groups, such as the Tawergha, the Tebus, and the Alahali, have been displaced since 2011 and continue to face severe abuse.
The evidence indicates that Libya has failed to take action to ensure the safety of internally displaced persons and their return to their place of origin, in breach of its obligations under international law.