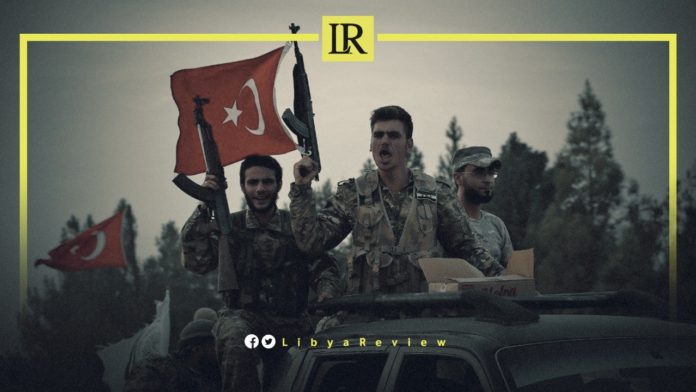 A source told Al-Arabiya news that 90 Syrian mercenaries left Libya for Turkey, days after the first batch of mercenaries began leaving Libyan territory.
The source added that the mercenaries left from Tripoli's Mitiga Airport on a Libyan Airlines flight on Wednesday. He also confirmed that the mercenaries were placed in a special waiting room after they were transferred from the Yarmouk camp, south of Tripoli, to the airport via two buses belonging to Al-Sahem Company.
Notably, about 300 Syrian fighters left for Turkey on 5 October, where they were then transferred to Syria, according to the Syrian Observatory for Human Rights (SOHR)
These developments came after Libyan Prime Minister, Abdel-Hamid Dbaiba met with members of the 5 + 5 Joint Military Commission (JMC), to discuss the withdrawal of mercenaries from the country.
Meanwhile, Libya's Foreign Minister, Najla Al-Mangoush confirmed that a number of foreign fighters have already left the country. This comes as the interim government seeks to mobilize international support to withdraw the remaining forces.
"The reports are correct. There is a very modest start," Al-Mangoush said at a news conference in Kuwait, according to Reuters.
"We are still seeking a larger and comprehensive organisation for the exit of mercenaries," she added.
The SOHR pointed out that an estimated 7,000 Syrian mercenaries are stationed in Libya. Their commanders have begun providing salaries to these fighters, estimated at 2,500 Turkish Liras ($300 USD) each. This is following a threat of rebellion and broad discontent over delayed payments.
According to SOHR, multiple fighters refused to join exercises and take part in military drills, instead protesting an alleged reduction in their salaries.