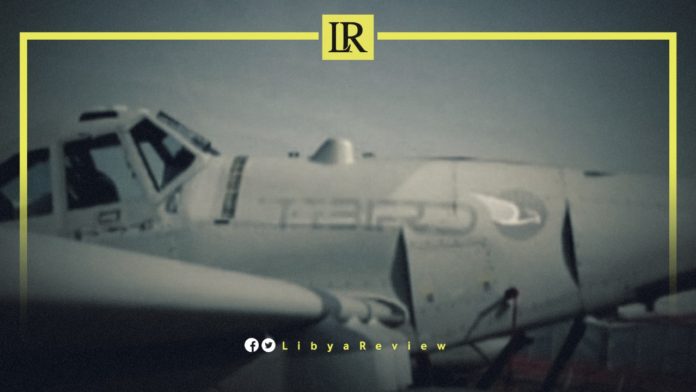 UN officials have completed their inspection of a plane being held in Cyprus, that is suspected of violating the UN arms embargo on Libya.
Philenews reported on Tuesday, citing insiders, that Police Chief, Stelios Papatheodorou has approached the Legal Office for more instructions.
The Legal Office reportedly believes that the jet should be allowed to take off given that the UN experts, aided by FBI specialists, have not called for the plane's continued grounding at Paphos Airport.
Furthermore, the airport's 24-hour guarding of the single-engine propeller Thrush 550 aircraft was terminated on Monday. This surveillance came at the request of the United Nations a month ago.
The plane was suspected of being used to transport weapons in contravention of a UN arms embargo imposed on Libya in 2011.
The plane arrived in Larnaca, Cyprus' principal airport, from Amman, Jordan, in July 2019. On 31 July, it flew to Paphos, the island's secondary airport, where it has remained since. Because the aircraft is not registered in Cyprus, local officials have no idea who it belongs to.
Days ago, Charis Antoniades, Chief Operations Officer of Cyprus' Department of Civil Aviation, told the Associated Press that the inspection of the aircraft took a single day on 12 October.
Local media reports suggested that the aircraft had either taken part in combat operations in Libya, or was used to run guns.
On Tuesday, Egyptian President Abdel-Fatah El-Sisi attended a tripartite summit with Greek Prime Minister, Kyriakos Mitsotakis and Cyprus President, Nicos Anastasiades in Athens.
Notably, Cyprus President Anastasiades stated that he held the same vision on Libya to his Egyptian counterpart. He highlighted the need for elections to be held, and for foreign forces to withdraw. He further praised Egypt's role in ensuring stability in the region, and its mediation role between Israel and Palestine.