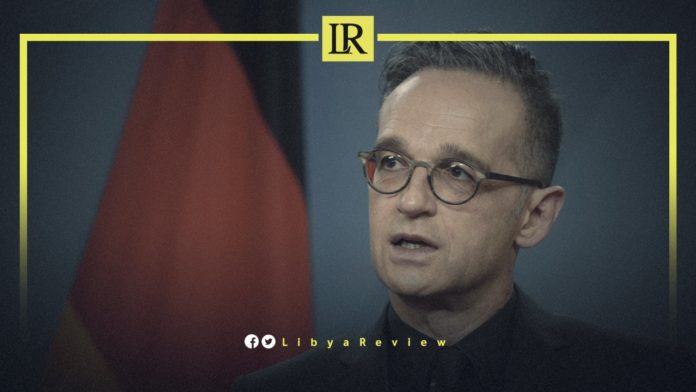 On Tuesday, German Foreign Minister, Heiko Maas stressed that Libya is approaching a very critical stage with the elections due to be held on 24 December.
In statements published by the German Information Center Arab World, Heiko Maas said: "I just came from breakfast with the Libyan Foreign Minister. We are now at a very crucial stage in Libya. 24 December is approaching, the day when elections must take place. We have made this very clear to our colleague that this is what the Libyan people want."
He added that the postponement of the elections would inevitably question the legitimacy of the current government, "so it is important that these elections take place as planned."
"The same applies to the withdrawal of foreign forces and mercenaries who are still in Libya, who were sent in the past to Libya from completely different sides. We believe that both the mercenaries and the official forces present in Libya should leave the country, in order for Libya to regain its full sovereignty. To achieve this, we will continue to cooperate closely with the Libyan government, and also with the European Union, and the United Nations, following the Berlin Conference, and the Berlin Process," he stressed
On Monday, former German Chancellor, Angela Merkel stressed the importance of holding elections in Libya "as soon as possible" in order to reach a sustainable solution. She did not mention the 24 December date in her statement.
During a joint press conference in Istanbul with Turkish President, Recep Tayyip Erdogan, Merkel recalled the course of the Berlin Conference organized under the leadership of the United Nations. She also confirmed that France would host a conference on the crisis in Libya.
The former Chancellor stressed the need for foreign forces to leave Libya, and said that the first step should target mercenaries from Sudan and Syria, expressing hope to see progress soon in this regard.