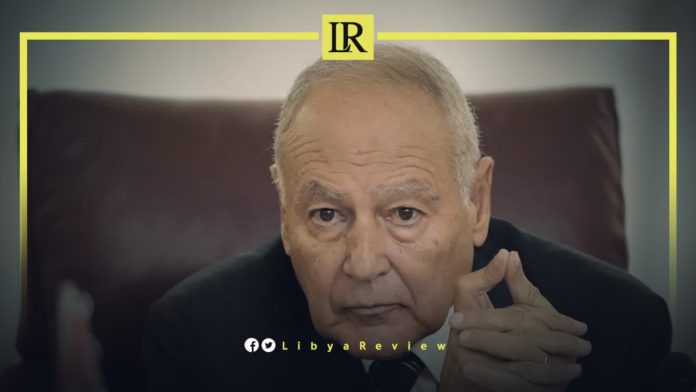 Ahmed Aboul Gheit, Secretary-General of the Arab League is set to pay an official visit to Libya to participate in a conference aimed at supporting the stability of the country on Thursday.
On Sunday, Libyan Foreign Minister, Najla Al-Mangoush announced a conference that aims to support the stability of the country. This is to be held in Tripoli, on Thursday.
The Conference of Supporting Libya Stability is set to ensure the optimal implementation of UN resolutions, and the decisions of the Berlin I and Berlin II Conferences regarding Libya, the minister said.
Representatives of the United Nations, the European Union, and countries active in Libya will participate in the conference.
"Through this initiative, we want Libya to be an arena for positive economic competition, with the aim of creating a national mechanism and a unified international and regional position that is supportive and consistent with this vision," the FM stated. As well as adding that the goal of the initiative is also to "push the economy forward, and improve the standard of living."
She confirmed that the initiative aims to ensure, "the withdrawal of all mercenaries, foreign fighters, and foreign forces from Libya."
Recently, The General Secretariat of the Arab League approved the credentials of Dr. Iman Al-Fitouri as deputy representative of Libya, and Head of the Libyan diplomatic mission.
The General Secretariat expressed its sincere greetings and appreciation to the Libyan delegate on this occasion.
Furthermore,  the Arab League welcomed the signing of a long-awaited Action Plan to withdraw mercenaries and foreign forces from Libya, after years of fighting between warring factions across the oil-rich country.