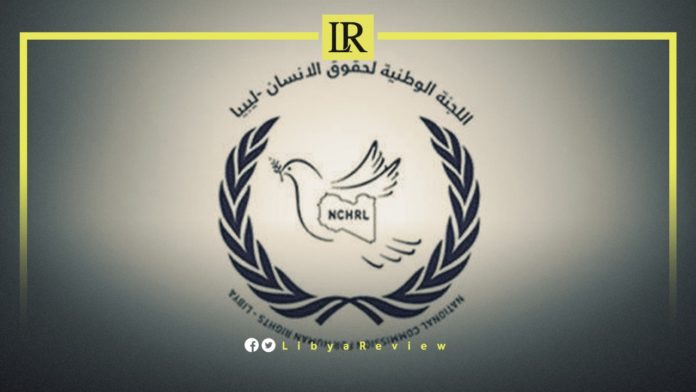 The National Commission for Human Rights in Libya (NCHRL) expressed its regret that international and UN organizations working in Libya continued to ignore the horrific conditions experienced by migrants and asylum seekers. This is amid protests in front of the headquarters of the United Nations High Commissioner for Refugees (UNHCR) in Tripoli, for more than a week.
The commission called on UNHCR and the United Nations Support Mission for Children's Affairs to assume their legal and humanitarian responsibilities towards migrants and asylum seekers registered with them. The commission also called on them to work immediately to provide medical care, in addition to humanitarian aid.
In a previous statement, the NCHRL demanded the Inspector General of the United Nations open a serious investigation into the abuses and violations of UNHCR in Libya. It said that the UNHCR failed to perform its tasks towards migrants and asylum seekers present on Libyan soil.
On Monday, hundreds of protesters marched through Manchester city center, to send a defiant message of support to refugees in Libya.
The demonstration began in Piccadilly Gardens, before crowds marched through to St Peter's Square. Outside Central Library, crowds chanted 'we need justice – stop killing our people' and urged governments in Britain, Europe, and the United States to step in and help.
Protesters waved flags and placards calling for an end to the killing of refugees, and demanded their evacuation from Libya. They chanted 'refugee lives matter' and 'our brothers and sisters are being killed'.
Members of the crowd took turns to speak and lead chants, some in English and others in Tigrinya, Eritrea's most widely-spoken language.