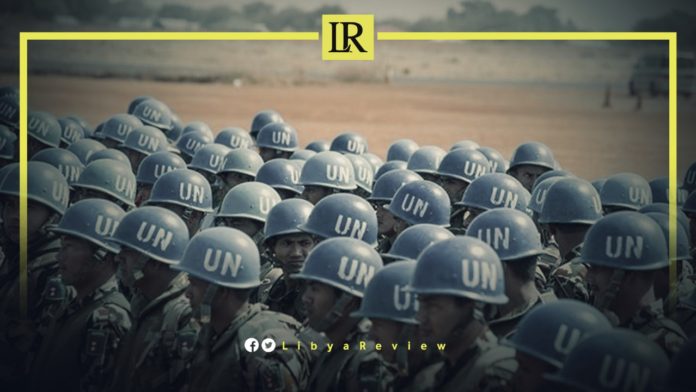 The first group of United Nations (UN) ceasefire monitors have been deployed starting October 10th, the UN Envoy for Libya said on Wednesday.
In a letter to the 5+5Joint Military Commission (JMC), Ján Kubiš said the monitors will settle in Tripoli during the first period until the arrangements for their deployment in Sirte are completed.
"The ceasefire monitors will work in cooperation with the JMC and the Libyan parties concerned under Security Council Resolution 2570 of 2021," he noted.
Kubiš affirmed the United Nations Secretary-General's welcome to the agreed Action Plan on October 8th.
The JMC signed a comprehensive Action Plan for the withdrawal of foreign forces from Libya. Such a plan will be the cornerstone for the gradual, balanced, and sequenced process of the withdrawal of mercenaries, foreign fighters and foreign forces from Libyan territory.
The plan includes 4 main points, the first of which is the withdrawal of foreign forces to agreed points in Benghazi and Tripoli.
The second step included deploying UN-observers to work on implementing the foreign forces' withdrawal in a gradual and balanced manner. "Libya has already requested the United Nations and the Security Council to deploy the observers," sources revealed.
The third step included provided that the observers will monitor the real numbers of foreign forces and mercenaries from Libya and documenting them accurately.
"Finally, the mercenaries are deported from Libya in successive batches according to a time map, which estimates said it will end by 2023," sources told Sky News Arabia.
Kubiš concluded by highlighting the importance of the UN's support for efforts to implement the Action Plan, and stressed the importance of unifying the military institution.