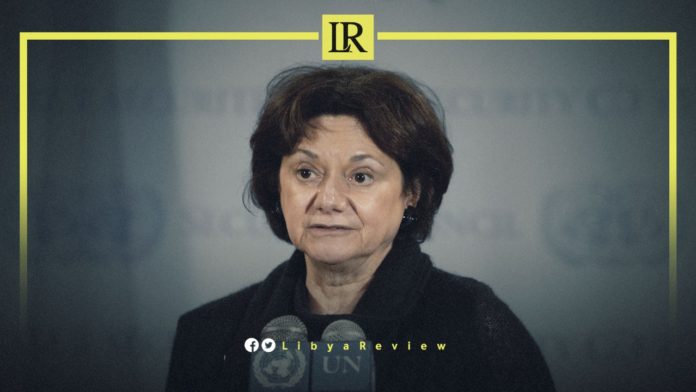 On Thursday, United Nations (UN) Under-Secretary-General, Rose Marie de Carlo, urged the Libyan parties to hold elections on time, pledging to provide technical assistance to hold the Libyan elections.
She also expressed her hope for consensus on the result of the upcoming elections.
De Carlo participated at in international conference in the Libyan capital, Tripoli, where some 30 international delegations attended the conference. Among them were representatives from the United States (US), Egypt, United Arab Emirates (UAE), Qatar, Kuwait, UN, European Union (EU), African Union (AU) and the Arab League (AL).
During her speech at the Libya Stabilization Conference, de Carlo called for the departure of mercenaries and foreign fighters in accordance with the decisions of the Libya's 5 + 5 Joint Military Commission (JMC). She noted that the UN is closely monitoring the ceasefire and working with the Libyans to ensure that.
It also renewed the UN's support for the Libyan authorities in their work to monitor the borders and ensure that no large-scale migration operations occur.
She stressed that dialogue is very required to support unity and support the political process from all parties.
"We are actively working to facilitate the Libyan political process and dialogue with the support of the international community," said the Under-Secretary-General.
The conference aims to ensure the optimal implementation of UN resolutions, and the decisions of the Berlin 1 and Berlin 2 conferences regarding Libya, according the Libyan Foreign Minister, Najlaa Al-Mangoush.
"Through this initiative, we want Libya to be an arena for positive economic competition, with the aim of creating a national mechanism and a unified international and regional position that is supportive and consistent with this vision," the Libyan Foreign Minister said Sunday.
She confirmed that the initiative aims to ensure, "the withdrawal of all mercenaries, foreign fighters, and foreign forces from Libya."
The Libyan Foreign Minister stated that the goal of the initiative is also to "push the economy forward, and improve the standard of living."
The UN-backed roadmap called for parliamentary and presidential elections on the 24th of December.