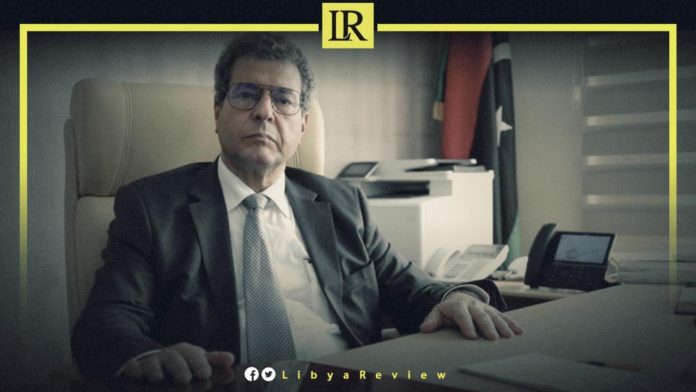 On Thursday, the African Energy Chamber (AEC) announced that Mohamed Aoun, Libya's Minister of Oil and Gas, would lead the Libyan delegation that will take part in the continent's premier energy event, African Energy Week (AEW) 2021.
AEW will unite Africa's top oil and gas producers, financiers, service companies, policymakers and traders under one comprehensive and market-driven program agenda. It represents the ideal platform for discussions on the future of hydrocarbons in Africa are to be made.
In line with the event's objective of ensuring Africa's hydrocarbon resources are fully utilized to make energy poverty history by 2030, Aoun will lead a strong discussion on Libya's energy potential, ongoing regulatory reforms, and its strategic value within global energy markets.
Representing one of Africa's top oil-producing nations, and a sector that has seen significant reform in 2021, Libya has garnered interest from global players due to the stability witnessed under the Government of National Unity (GNU).
It is poised to experience accelerated energy sector investment and development, driven by sector alignment and integration.
Libya's oil reserves are estimated at over 43 billion barrels, placing the country as the ninth largest reserve holder worldwide. Additionally, the country boasts over 1 trillion cubic meters of natural gas reserves, positioning Libya as a hydrocarbon hotspot.
Despite ongoing struggles to revive the sector, the country has managed to maintain production levels by above 1 million barrels per day.
With ambitious plans to significantly scale up production and refining capacity, the Ministry is focused on attracting significant levels of investment to the sector. Accordingly, Libya will be coming to AEW 2021 to promote the potential of Libya's energy resources, making a strong play for investments and regional collaboration.
Libya's energy sector revival will not only bring significant benefits to the population but will open new and improved export opportunities to global markets. This is attributed to the country's strategic position, and direct network chain to European markets. The country is well-positioned to enhance Africa's export potential and drive global supply.