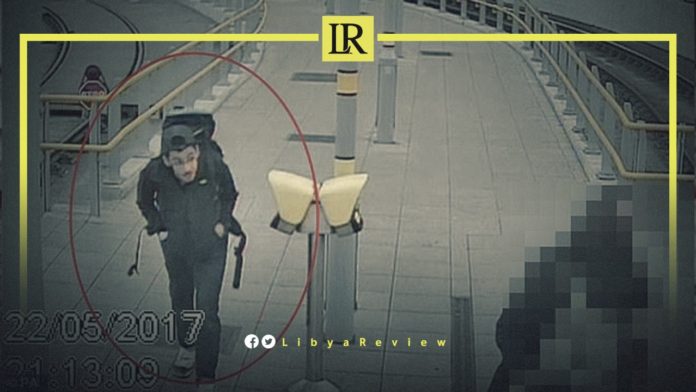 (Daily Mail) The mother of the Manchester Arena suicide bomber received over £17,000 in benefits after leaving the country, the Daily Mail reported on Sunday.
Despite returning to Libya in October 2016, Samia Tabbal continued to receive almost £2,500 per month in housing and child benefits, as well as employment and tax credits, through her HSBC bank account.
The payments ended just days after her son, Salman Abedi, killed 22 people by detonating a suicide bomb at an Ariana Grande concert on May 22nd, 2017. It could have continued if the subsequent police investigation had not revealed that Tabbal and her husband, Ramadan Abedi, were back in Libya.
The Daily Mail added that official documents released to the Manchester Arena Inquiry disclose the 55-year-benefits old's bonanza, which suggest she failed to notify HM Revenue & Customs that she was leaving the United Kingdom (UK).
According to a financial report, she received £692.32 a month in housing benefits for her rented home in Manchester's Fallowfield neighborhood, as well as £61.80 in weekly child benefits and £302.76 in weekly work and tax credits.
The payments stopped nine days after the Arena incident, on May 31st, 2017.
Tabbal's debit card was used by her sons to buy components for the deadly bomb, according to a jury in the Old Bailey trial of Salman Abedi's younger brother, Hashem, 24, earlier this year.
Hashem was convicted of 22 charges of murder and sentenced to at least 55 years in prison.
There is no proof that Tabbal was aware of or participated in the Arena attack, but the investigation has heard that she voiced sympathy on Facebook for the Libyan February 17th Martyrs Brigade and the Libya Shield Force, both of which are affiliated to Al Qaeda.
Tabbal and Ramadan Abedi are said to be hiding out on the outskirts of Libya's capital, Tripoli, and are being watched.
Although he has denied having any links to Islamist terrorist organizations or knowledge of the incident, a senior MI5 officer told the inquiry last week that Ramadan was "likely" to have affected his son's extremist beliefs.
The couple and their oldest son Ismail, who flew out of the UK on August 29th apparently to avoid giving evidence to the inquiry, have refused to assist the authorities.
The dossier of financial documents also show that Salman Abedi received £10,331 into two bank accounts between October 2016 and May 2017, including £4,263.08 from the Student Loans Company that he did not qualify for because he had quit his business studies course at Salford University.
Two separate deposits totaling £3,200 were made by unknown sources into his RBS account in January 2017, shortly before the bank closed it over suspicions about fraud.