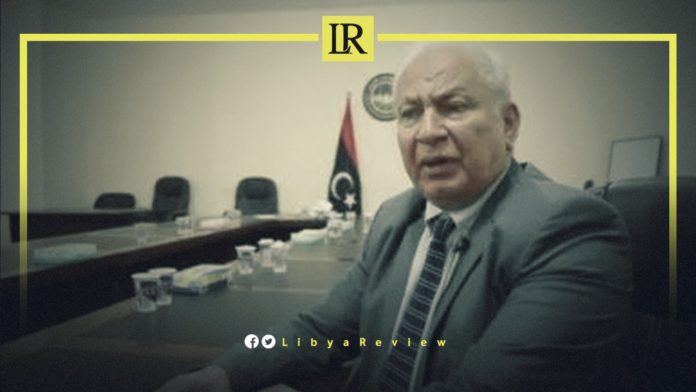 On Sunday, the Libyan Member of Parliament (MP), Ali Al-Takbali, praised Egypt's efforts to end the war in Libya.
The member of the Security and Defence Committee in the House of Representatives (HoR) also hailed the efforts of Egyptian President, Abdel Fatah El-Sisi, when he declared Sirte and Jufra a "red line."
He confirmed that Cairo has played its acclaimed role in defending the Arab nation against external dangers.
In a statement to Sky News Arabia, Al-Takbali recalled that it had launched the Cairo Declaration in June of last year. The declaration has called for the withdrawal of mercenaries from the country, the equitable distribution of wealth, the disbanding of militias, and unifying the security and military institutions.
Cairo is hosting a meeting for the Libya's Joint Military Commission (JMC) members and representatives of neighboring countries, Chad, Niger and Sudan. They discussed the dilemma of mercenaries and foreign forces withdrawal from Libya.
Egyptian Foreign Minister, Sameh Shoukry, held a meeting Saturday with United Nations (UN) Special Envoy for Libya, Ján Kubiš. The meeting discussed ways to support efforts to achieve stability in Libya and support Libyan institutions.
During the meeting, Shoukry voiced his country's complete rejection of all kinds of foreign presence in Libya. It represents a clear threat to Libyan sovereignty over all of its national soil, in addition to its direct negative repercussions on the security of its neighboring countries and regional stability.
The Egyptian top diplomat stressed the need for any international moves in this regard to ending all forms of foreign interference in Libya's affairs without any exception or distinction.
He also highlighted the importance of coordinating efforts in order to take a decisive stance against some parties who continue to violate the arms embargo on Libya.
Shoukry added he looks forward to the absence of any exclusion or marginalization in the elections for Libya to restore its effective Arab and African role.
Egypt has always shown its support for a political solution to the Libyan crisis. Egyptian President, Abdel Fatah El-Sisi, stressed the need to hold the Libyan elections on time on December 24th. He also confirmed Egypt's firm stance towards respecting Libyan sovereignty and preserving its territorial integrity, calling for the unification of the Libyan Army.
"El-Sisi expressed his rejection to all forms of foreign interference in Libyan internal affairs," the Egyptian Presidency has said.
El-Sisi also welcomed the Libyan House of Representatives' (HoR) issuance of the presidential election law. He confirmed Egypt's readiness to provide all means of support to Libya to hold the elections on time. He affirmed that the Libya's stability is an integral part of Egypt's national security.