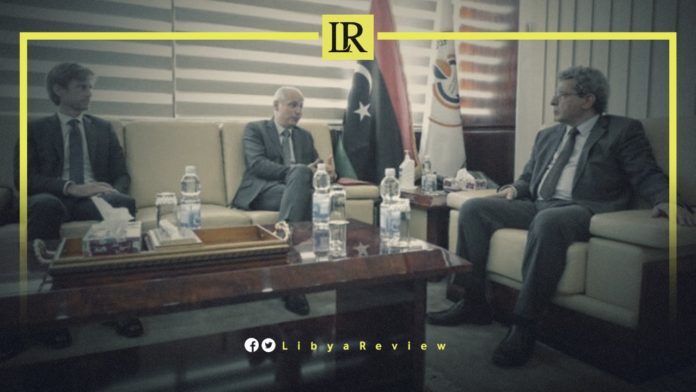 On Monday, Libyan Oil Minister, Mohamed Aoun met with a delegation from France's Total Energy, to discuss investment opportunities in Libya.
A number of topics concerning the company's activity in Libya were brought up, in addition to its future projects in the fields of oil and gas production and alternative energy. They also discussed Total's participation in the Energy and Economy Forum next week.
In October, Aoun received the French Ambassador to Libya, Beatrice de Helene and a French business delegation.
The French delegation discussed ways to support the oil and gas sector in Libya, especially investment opportunities in the fields of energy, oil and gas, security technology, and digital technology.
The delegation from the Mouvement des Entreprises de France (MEDEF) arrived in Libya in October, for the first visit of its kind since 2012. The included members of Total, CEO of Medef international, and the President of the Franco-Libyan chamber of commerce.
According to the French magazine, Jeune Afrique the visit aimed to reaffirm French interest in this country, before the Paris International Conference on Libya led by French President, Emmanuel Macron.
In early October, the Libyan Prime Minister, Abdel-Hamid Dbaiba announced the readiness of Total to invest more than €14 billion euros in Libya.
In April, Chairman of the National Oil Corporation (NOC), Mustafa Sanalla met with Total CEO, Patrick Pouyanne in Tripoli. The two sides discussed the upcoming plans of the French energy producer in Libya. The NOC said it is banking on Total to help it boost output, and assist with the maintenance of its oil infrastructure.
The NOC and Total touched upon the needs of the Al-Waha and Mabrouk companies to increase production rates according to short, medium, and long-term plans. They also reviewed the establishment of solar energy in the systems of the Al-Waha Oil Company.