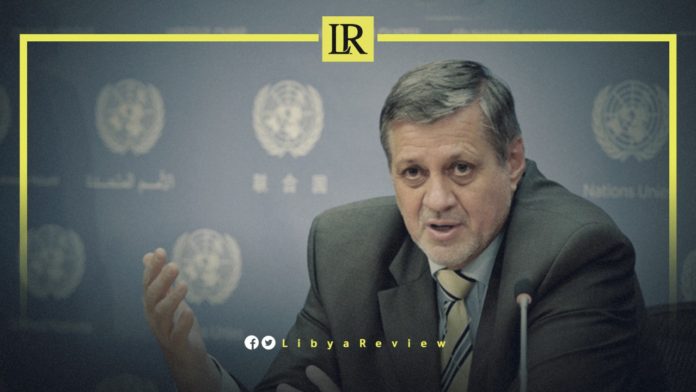 The UN Envoy to Libya, Jan Kubis stressed the importance of holding the elections on time "despite some reservations" made by some parties regarding the laws regulating the elections.
According to the Libyan Presidential Council (PC), Kubis stressed that all parties participating in the elections, scheduled for 24 December, should accept the results of the elections.
On Sunday, Deputy Head of the PC, Abdullah Al-Lafi chaired a meeting that gathered Kubis and a number of youths, "from the active force on the ground" in western Libya.
The participants discussed a number of issues including the holding of the Presidential and Parliamentary elections on time, and the measures taken by the High National Elections Commission (HNEC) for the success of the elections.
"Kubis stressed during the meeting the importance of holding the elections on time, according to the agreed roadmap, which is supported by the international community, despite the reservations made by some parties regarding the laws regulating elections," the statement noted.
The UN envoy said the current stage was "very sensitive for the country to cross to safety through the ballot boxes," noting that the judiciary "will be the final decision maker regarding objections to some of the personalities running for elections."
Last week, Kubis held a meeting with the Head of the PC, Mohamed Al-Mnifi and discussed the obstacles facing the upcoming elections, ahead of the upcoming Security Council meeting on Libya.
Al-Mnifi affirmed his full keenness to "gather the Libyan parties, heal the rift, prepare for holding elections and accept their results, and continue working on the national reconciliation project."
The meeting reviewed the results of the Paris Conference on Libya, and ways to establish a common ground for cooperation with the international community towards the country.