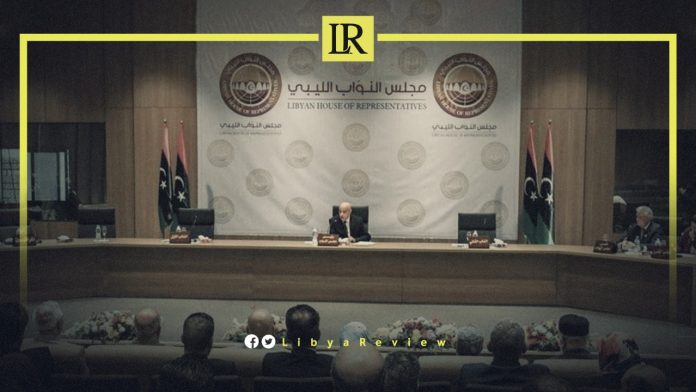 On Tuesday, Members of the Libyan Parliament called for an urgent meeting to "save the election process and correct the existing deviations in the implementation of election laws."
The MP's issued a statement confirming the "existence of dangerous transgressions by some members of the Supreme Judicial Council." They described that transgressions as an "overturn of the Presidential election laws."
The statement indicated that there was "a significant deviation in the work of the High National Elections Commission (HNEC), and confirmed the existence of clear violations of the election laws that were approved by the Libyan Parliament."
Article 12 of the Presidential Election Law stipulates that candidates must resign from their positions three months before the date of the elections, scheduled for 24 December.
On Sunday, Prime Minister of the Government of National Unity (GNU) Abdel-Hamid Dbaiba submitted his candidacy papers at the HNEC headquarters in Tripoli. This decision has sparked controversy, as the PM continues to hold his job at the time of submission.
During the Libyan Political Dialogue Forum (LPDF) in Geneva, the UN Support Mission in Libya (UNSMIL) called on GNU members not to run for the December elections. In a declaration to the LPDF, which was held on 4 February, Dbaiba pledged not to run for the upcoming Presidential elections.
The PM's move to run is in clear defiance of the existing election laws, and the LPDF agreements.