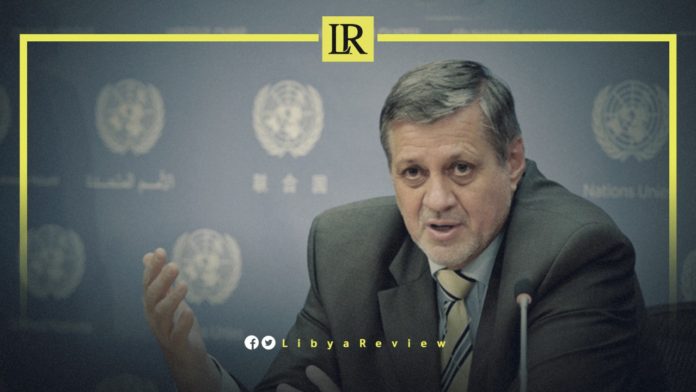 On Wednesday, Head of the United Nations Support Mission in Libya (UNSMIL), Jan Kubis said that Libya remains at a delicate and fragile juncture on its path to unity and stability.
"While risks associated with the ongoing political polarisation around the elections are evident and present, not holding the elections could gravely deteriorate the situation in the country and lead to further division and conflict, Kubis said in a briefing to the UN Security Council.
"My briefing today comes at a crucial time with one month left to elections in Libya, and following the conference hosted by France. This represented an opportunity to strengthen international consensus in support of the implementation of a Libyan-led and owned political process facilitated by the United Nations, and leading to a political solution to the crisis," he added.
Kubis noted that as demonstrated by the high number of registered voters and candidates, the Libyan people are "yearning for an opportunity to elect their representatives and give them the mandate to govern Libya through democratic legitimacy." He stressed the need to fulfil the aspirations and determination of the majority of Libyans to participate in the Presidential and Parliamentary elections as both candidates and voters.
He also highlighted the importance of keeping the international community united in its support for elections, as demonstrated at the Paris International Conference on Libya.
Meanwhile, the UN official added that pragmatic engagement is required to safeguard the integrity of the electoral process, and minimise risks of polarisation and confrontation.
"I urge the Libyan actors to ensure inclusive, free, and fair Parliamentary and Presidential elections and ensure the acceptance of their results as an essential step in further stabilising and uniting Libya. We will continue to make every effort to address concerns and mitigate the risks of a disputed electoral process, to build consensus for holding the elections, and deal with the post-election situation," he noted.
He confirmed that the judiciary has the final word regarding the objections raised about the electoral process. As well as on the eligibility of some candidates, noting that their verdict must be respected."The final decision is for the Libyan people who will be making their choice through the elections. It is the Libyans that have their future and the future of Libya in their hands," Kubis stressed.
Additionally, he urged them to participate in elections, vote for those that are committed to a stable, prosperous, united, sovereign, and democratic Libya, governed by the rule of law and committed to fighting corruption, pursue national reconciliation, justice, and accountability.
"It is high time that Libya, led by the authorities and institutions with a strong democratic mandate derived through elections, liberates itself from external interferences. Libya cannot continue destroying itself, by continuing to offer itself as a playground for foreign interests and ambitions," he concluded.