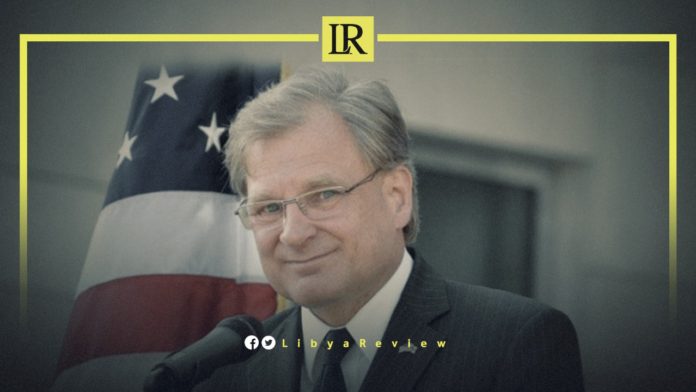 The United States (US) Special Envoy for Libya, Richard Norland, said that the elections scheduled for December 24th are a "historic opportunity" for Libyans to determine the future of their country.
This came during Norland's virtual participation on Saturday at the National Youth Conference. This was organized by the Youth Dialogue Forum under the auspices of the Libyan Presidential Council. Representatives of diplomatic missions to Libya, and representatives of United Nations (UN) agencies and international organizations attended the conference.
"At the National Youth Conference in Tripoli, Ambassador Norland joined the President of the Presidential Council, Mohamed Al-Mnifi, in encouraging young Libyans to vote in the elections on December 24th emphasizing this historic opportunity for Libyans to determine the future of Libya," the US Embassy in Libya tweeted.
During the opening of the conference, Al-Mnifi affirmed that the Council worked on the success of the upcoming presidential and legislative elections, by achieving all the necessary guarantees. This way the elections will be free and fair.
Earlier this month, Norland reiterated his country's support for holding the Libyan elections on time on December 24th, and promised that there would be a "clear position" for those who provoke violence or prevent people from voting, adding that those "will pay the price."
Norland said during an interview with the Libyan News Agency, that the US "supports holding elections without any exclusion for any candidate."
He added that Washington understands some people's concerns about various candidates for the Libyan presidential elections and the "controversy surrounding them."
The American diplomat noted that his country will support efforts to bring in international observers to be able to monitor the elections. He noted that there are indications that "at least 2000 or 3000 Libyan observers will have an important role" in monitoring the elections.