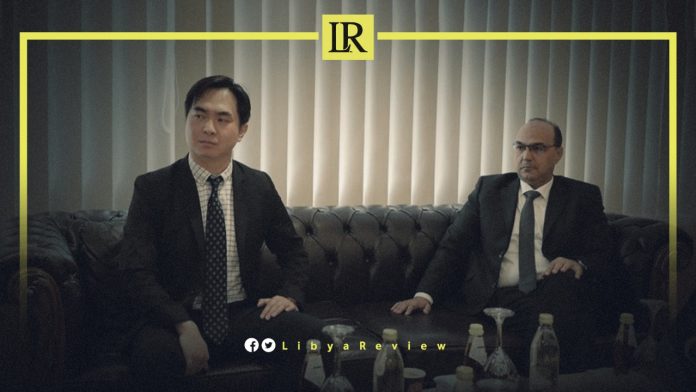 The Head of the Steering Council of the Municipality of Benghazi, Al-Sager Bujwari, met with a delegation from the China Communications Construction Company (CCCC) headed by the Deputy Director-General of the company FU Junyuan. They discussed ways for the company to return to work in the city of Benghazi.
During the meeting they discussed work to complete many suspended projects and the possibility of working on the implementation of new projects in various areas of infrastructure.
According to the media office of the Benghazi municipality, the Chinese delegation praised the level of security in the city of Benghazi. They expressed their readiness to put in place a joint mechanism through which the actual start of the implementation of works and projects during the coming period.
The Head of the Benghazi's steering council stressed the municipality's keenness to cooperate fully in order to re-establish many projects in the areas of public housing and infrastructure.
The meeting was attended by the local partner and the company's General Coordinator in Libya Nabil Al-Tarbaqiah.
Hussein Al-Qatrani, first Deputy Prime Minister of the interim Government of National Unity (GNU), met with a delegation from CCCC, headed by FU Junyuan, the company's deputy General Manager.
A press release issued by Al-Qatrani's office indicated that the delegation is visiting the city of Benghazi to discuss the possibility of completing projects that have been suspended for more than 10 years. Al-Qatrani expressed his full readiness to provide the appropriate environment for the company to return to work without any obstacles.
Al-Qatrani stressed that China is a superpower and the Libyans are looking forward to establishing good trade relations with it. He added that China must have a key role in building and reconstruction, similar to its role in always supporting Libya's stability.
For his part, Junyuan praised the currently stable security situation in the city of Benghazi.
Junyuan indicated that the purpose of his visit is to learn about the projects established by the company. He explained that he has instructions to return to work in eastern Libya to complete the projects. The start will include a project of 5,000 housing units in the Suluq area, followed by the completion of other projects.