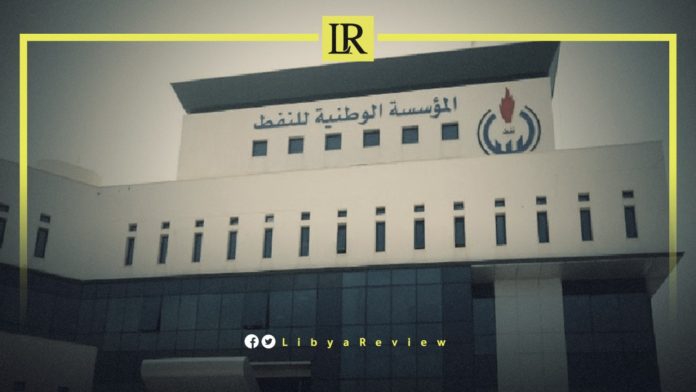 Libya's revenues from oil sales during October equaled about $2 billion, Libya's National Oil Corporation (NOC) announced on Wednesday.
"The net oil sales revenues for October, amounted to $1,907,660,046.91, distributed over sales of crude oil, gas, oil condensates and petrochemicals," the NOC noted.
The corporation pointed out in that the net revenues of crude oil amounted to $1,853,176,198.98, while revenues of gas and condensates amounted to $34,318,773.80.
"Net revenues of oil products amounted to $18,186,629.55, and petrochemicals revenues amounted to $1,978,444.58. Revenues in euros amounted to 3,935,191.04 euros," the NOC added.
Notably, Libyan Deputy Oil Minister, Refaat Al-Abbar, said that Libya plans to produce more than 2 million barrels per day in 2022, and 4 million barrels per day in 2025.
During an interview with Al-Sharq Al-Awast newspaper, Al-Abbar said Libya is seeking to restore its shares in the global oil and gas markets, as the oil rich country produces about 1.215 million barrels per day now.
He added that, "the Oil Ministry is working with the NOC to develop the productivity of the fields, and periodically develop plans to return the damaged fields to work and maintain the stability of exports."
He noted that political disputes and the delay in approving budgets for the oil sector caused a loss of billions of dinars. However, he considered the funding problem as "the biggest challenge facing the Libyan oil sector," saying "these targets need spending about $12 billion in development, maintenance and rehabilitation operations."
"We are currently seeking to enable reliability and protect Libya's shares in the global oil market and to benefit from the price recovery… And that is after we lost large sales shares in previous years, which deprived Libya of huge revenues," Al-Abbar said.