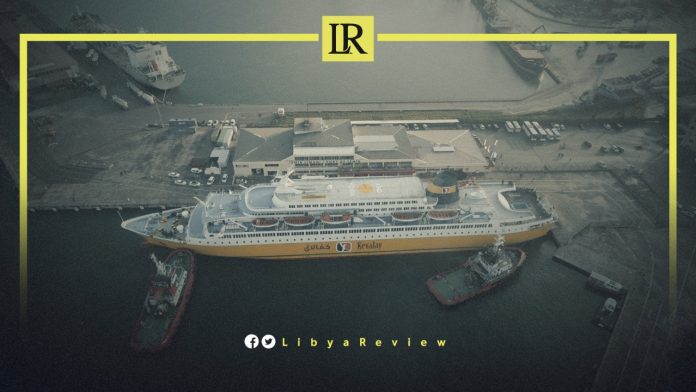 On Sunday, a Libyan ferry reached Turkey's coastal city of Izmir, 25 years after the last passenger vessel plied the route.
The 'Kevalay Queen' set sail last week from the port of Misrata, as part of the cooperation between Turkey's Karanfil Group and Libya's Kevelay and the Libyan Iron and Steel Company (LISCO).
The vessel anchored at Izmir Alsancak Port with 107 passengers, marking the first trip to sail the route after 25 years.
Foreign Economic Relations Board (DEIK) Turkey-Libya Business Council Head and Karanfil Group Chairman, Murtaza Karanfil greeted the ship and expressed his gratitude that the trip, which was halted in 1996 due to a lack of demand, has been revived.
The ferry trips are planned to be conducted once a week, Karanfil noted. This is likely to increase during the summer months.
Mustafa Mecihi, the Chairman of the Kevalay company, stated that they are pleased that the relationship between the two countries has been "cemented." "This ferry will improve relations and we will do our best," he added.
Misrata, Libya's third-largest city, is located about 200 kilometers (125 miles) east of Tripoli, and is home to many Turkish businesses.
In November 2019, Turkey and Libya signed a controversial maritime delimitation deal that has angered regional neighbours. The deal triggered a wave of international protests on the basis that it was a violation of the International Law of the Sea, and disregarded the rights of other eastern Mediterranean countries. This has increased tensions in the Mediterranean over potential energy resources, especially between Athens and Ankara.