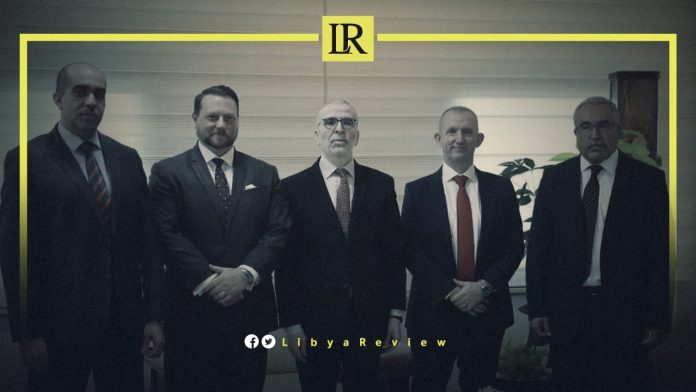 A delegation from the US oil-field service firm, Halliburton met with the Chairman of Libya's National Oil Corporation (NOC), Mustafa Sanalla. They discussed the opportunities for a digital transformation program and digital technology of oil fields.
The NOC said in a statement on Sunday that the project will have a positive impact on improving the production process and its quality. The two sides also discussed ways to support partnership mechanisms to increase production through drilling and maintenance operations.
Sanalla explained that the "severe shortage" of a national budget negatively affected many of the institution's operations, and the fulfilment of its contractual obligations.
The meeting was held at the NOC's headquarters in Tripoli, and was attended by the Vice President of Halliburton for the Middle East and North Africa, Syed White, the Regional Director Colby Fuser, and the General Manager of the company's branch in Libya, Mohamed Al-Tilisi.
Notably, US Ambassador to Libya, Richard Norland had earlier stressed the need for the NOC to continue to play a prominent role in the country.
"In a detailed conversation with NOC Chairman Sanalla, Amb. Norland discussed the situation in the energy sector and the need for the NOC to continue playing its unified, apolitical, technocratic role in Libya's oil and gas sector, in coordination with the Ministry of Oil and Gas," the US Embassy tweeted. Сайт – каталог индивидуалок: проститутки Самара Сохрани себе чтобы не потерять
The NOC's greatest challenge has always been that it has never been able to use any of its revenues immediately to maintain and expand its infrastructure. Instead, it has always had to go cap in hand for money from the government, which was not always forthcoming. This arrangement has on occasion meant that it did not have sufficient funds to pay its workforce.