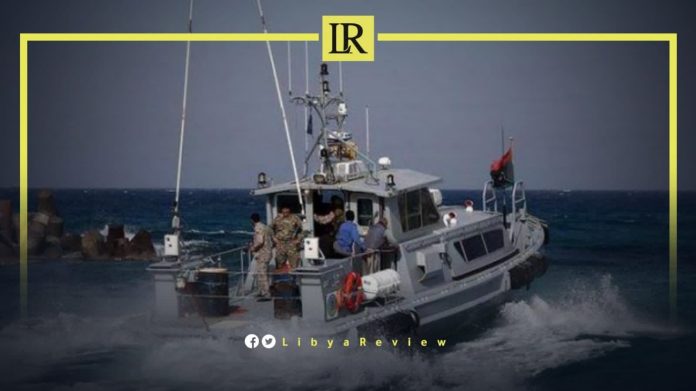 The Italian 'editorial domain' website said that Italy had spent €10.5 million euros to train the Libyan Coast Guard in 2021. The website stated that this was the highest amount spent so far, and includes spending in the field of training and securing equipment.
It pointed out that this aims to stop migration flows from Africa on the one hand, and allow for Italy to secure a foothold in Libya in the post-election stage, on the other hand.
Last month, the Avvenire Italian newspaper reported that there are links between the Libyan Coast Guards, oil pirates, and the Sicilian mafia
The Maltese fishing boat 'Tremar' at the Sicilian port of Mazara del Vallo, had set sail for Libya during Easter 2021. It was following the directions of a helicopter, looking for the survivors of a massive shipwreck.
After the recovery operation carried out by the 'Mae Yemanje', another ghost ship was spotted in the area with a double registration in Libya and Malta, and its name and code masked by blue paint. The Tremar fishing boat awaited instructions, while a third ship with water and food onboard for migrants, the 'Salve Regina', escorted the first.
The commander of the Tremar, Amer Abdelrazek, is the key man to connect the episode of the Easter Monday massacre and the Tremar fishing boat, to the network of alleged fuel smugglers on which the Catania Anti-Mafia District Directorate is investigating.
Gordon and Darren Debono, are two rival Maltese entrepreneurs and part of the same cartel active in the smuggling of hydrocarbons. European law enforcement agencies investigating Malta believe Abdelrazek to be a fuel smuggler, but make no mention of his role in human smuggling.
The man is connected in particular to Gordon Debono: who between 2018 and 2019 the company Daha Oils & Gas, attributed to Abdelrazek, supplied the "Bonnie B", one of the ships available to Debono and his collaborators. Moreover, the ship was designated as "of interest" by the UN Panel of Experts on Libya: as it showed suspicious routes – according to the UN investigators – which indicates it may be taking part in "illegal activities".
In fact, Bonnie B is among the oil tankers traced by 'Vento di Scirocco', an anti-mafia investigation into Catania in January 2020.
Until the end of 2017, the ship was owned by an Italian entrepreneur, who tried unsuccessfully to do business with Gordon Debono. The Italian trader was not investigated as part of the Dirty Oil Operation, the first chapter of the Italian investigations on diesel smuggling dating back to 2017.