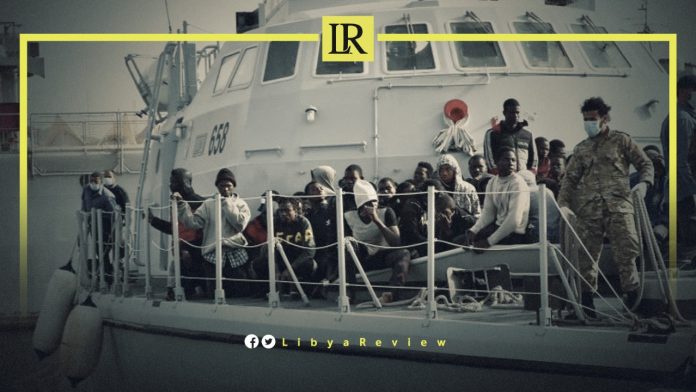 The International Organization for Migration (IOM) stated that from 28 November to 4 December, no migrants were rescued or intercepted at sea from Libya.
The total number of migrants returned to Libya in 2021 is estimated at 30,990 people, in addition to 506 deaths, and 807 missing.
These numbers are relatively high compared to the same period last year in 2020, with 11,891 rescued, 381 deaths, and 597 missing.
On 29 November, IOM announced that 886 migrants were rescued and returned to Libya over the past week.
"In the period of Nov. 21 – Nov. 27, 886 migrants were rescued/intercepted at sea and returned to Libya," the UN agency said.
Rescued migrants often end up inside overcrowded reception centers across Libya, despite repeated international calls to close those centers.
The IOM noted in a report on the nature of migration dynamics between Libya, Chad, and Niger, that crossing the Sahara Desert is one of the world's most perilous migration journeys. "The African migration routes are remote and vehicle breakdown and the threats from bandits are frequent. Migrants often travel spontaneously, following in the footsteps of centuries of migration before them, often with no documents or legal status," the report explained.
In response to these risks, IOM has worked closely with the Libyan and Nigerian governments to strengthen their capacities in labour migration, migration data, and migrant protection.
It has also acted as a facilitator to "enhance policy and activate dialogue and international cooperation mechanisms on labour mobility to foster partnerships and support legal frameworks that will protect migrant worker rights."