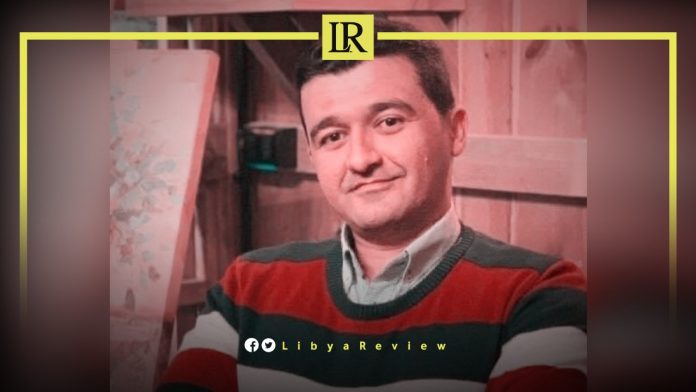 On Tuesday, the National Human Rights Commission in Libya reported that a political activist was kidnapped by unidentified gunmen in the Western city of Misrata.
It stated that the kidnapping of Hamza El-Traiki came after he had published Facebook posts, in which he discussed corruption related to the Prime Minister of the Government of National Unity (GNU), Abdel-Hamid Dbaiba and criticized his policies.
El-Traiki's family stated that they had lost contact with him, and claimed that he had entered into heated arguments with members of the Dbaiba family after publishing posts criticising the PM's election bid.
It is still unknown whether the kidnapping incident was linked to his dispute with the Dbaiba family or his supporters.
The Commission called on the Ministry of Interior to urgently intervene to release the activist. It added that it would hold the PM responsible for the safety of El-Traiki, describing the incident as "a gross violation of human rights and an infringement on freedom of opinion and expression, guaranteed by the Universal Declaration of Human Rights and the International Covenant on Civil, Political, and Economic Rights."
Notably, the United Nations Support Mission in Libya (UNSMIL) has documented a number of cases of illegal arrests and detention, enforced disappearances, torture, and extrajudicial killings of civilians, officials, journalists, civil society members and human rights activists in Tripoli this year.
"Under international human rights law, no one may be arbitrarily arrested or detained. Torture, enforced disappearances, and extrajudicial killings are strictly prohibited as are abductions and kidnappings," said Jan Kubis, Head of UNSMIL.
"The Mission calls on the Libyan authorities to fully investigate all alleged violations of international human rights law and international humanitarian law. Libya must end the entrenched culture of impunity in the country", stressed Kubis.
Libya has sought to emerge from a decade of chaos since the 2011 fall of Muammar Gaddafi's regime.
A transitional government was formed earlier this year under the auspices of the UN. It has been tasked with leading the country to elections scheduled for 24 December 2021.
Despite political progress in recent months, the security situation in the oil-rich country remains precarious.