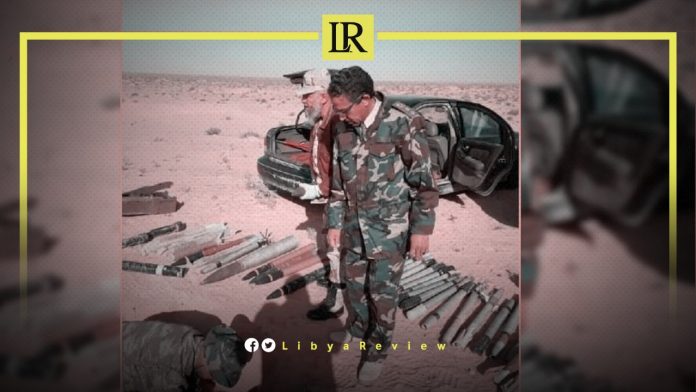 On Tuesday, the Libyan National Army (LNA) announced that they had destroyed 3 tons of explosives and remnants of war, in the Al-Aqrabeya area, south of the city of Al-Jamil.
In a statement, the LNA's Moral Guidance Department stated that this comes within the framework of "ensuring the safety of Libyan citizens and the security of public and private properties." It explained that a detachment of the Military Engineering Division had destroyed the large quantities of explosives.
According to UN data, at least 400,000 people have been displaced in Libya, but local authorities argue that the real tally is much higher.
In 2020, the United Nations said that explosive devices planted in battle zones have left 138 people dead since the end of May, with most of the victims being civilians.
Notably, Libya is less than a month from holding elections seen as crucial to ending its long-running civil war. Deep political divisions threaten to provoke a delay, or reignite fresh violence.
Western officials have talked up a UN-led peace process and insist on "inclusive" and "credible" elections starting on 24 December, despite serious disputes over how they should be held.
Libya's electoral commission has said it is ready to organise the process. It has published an initial list of candidates, and handed out voting cards.