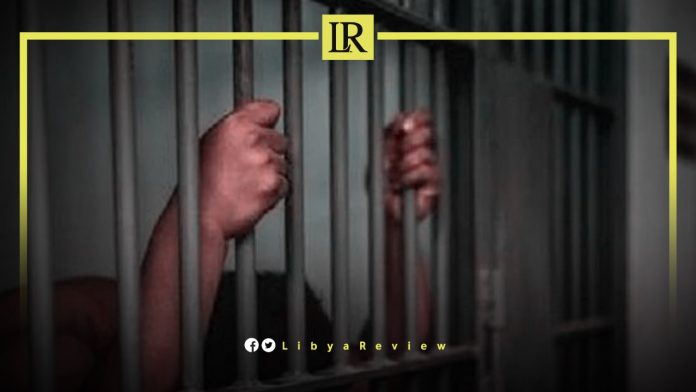 A Nigerian court sentenced a smuggler to seven years in prison for attempting to traffick two underage girls to Libya, according to Nigeria's Pulse News.
Delivering the judgment on Tuesday, Justice Jane Inyang convicted Idananke after he pleaded guilty to the two counts against him by the Nigeria National Agency for the Prohibition of Trafficking in Persons (NAPTIP).
Consequently, Inyang sentenced the convict to seven years in the correctional facility, and also imposed a N1 million fine on each of the two counts preferred against him.
Earlier, the Counsel to NAPTIP, Abdullahi Babale had told the court that on 30 September the convict had trafficked Chinaza Igbonachren, 17, from Imo State, and Goodnews Ikeme of Umuchiolu Aluu in Rivers, both to Libya.
Babale said that Idananke allegedly colluded with his brother, Okechukwu Idananke, who remains at large. They planned to traffick the girls through Kano state to Libya, and force them into prostitution.
The NAPTIP Prosecution counsel said that the trip originated from Port Harcourt in Rivers state en-route Kano state.
Babale said that the offences committed were contrary to and punishable under Section 18 of the Trafficking in Persons (Prohibition) Act of 2015.
Last month, Nigeria's National Emergency Management Agency (NEMA) announced that it had received 158 Nigerian nationals from Libya, through the Murtala Muhammed International Airport in Lagos.
The Acting Coordinator of the Lagos Territorial Office of NEMA, Ibrahim Farinloye said the returnees, who had been stranded in Libya, departed from Tripoli's Mitiga International Airport. They boarded a chartered Buraq Aircraft Boeing 737-800 with registration number 5A-DMG.
"The returnees were brought back to the country by the International Organisation for Migration (IOM), through a voluntary repatriation programme," he said.
Farinloye added that the returnees comprised of male and female adults, children, and infants, with three people in need of medical aid