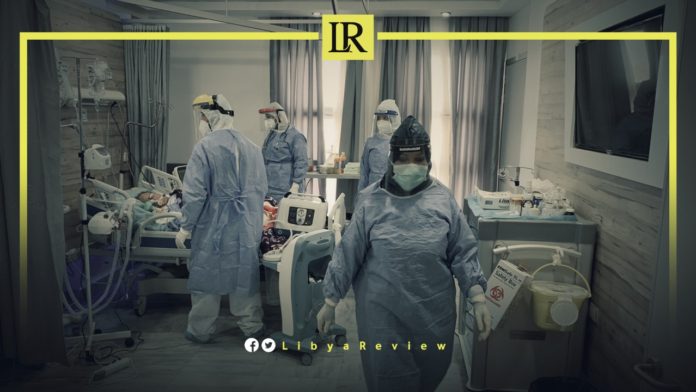 On Thursday, the World Health Organization (WHO) announced that after a decreasing trend since mid-August 2021, cases and deaths related to the COVID-19 pandemic in Libya have plateaued.
In its weekly bulletin, the UN organisation said that Libya has stabilised its cases (3,000-4,000 cases per week) and COVID-19 testing in the last five weeks. This was set as a moderate to high incidence of community transmission, and moderate lab testing capacity.
It added that it is the first time that the weekly lab testing capacity fell from adequate to moderate, with 376 people tested per 100,000. WHO recommends maintaining lab testing above 400 persons per week, at all administrative levels.
Libya remains classified under moderate to high community transmission (CT2 – CT3) with Alpha, Beta, and Delta Variants of Concern (VOC) circulation. It has not reported the presence of the Omicron variant.
Notably, on Sunday the National Center for Disease Control (NCDC) announced new travel restrictions against the new variant. Travellers coming from countries where Omicron has been detected are requested to produce a negative PCR test within 48 hours, and also to remain in self-quarantine for 10 days. It also recommended nationals not to travel to countries where the new variant has been detected.
The Omicron variant, which scientists say has a high number of mutations, was first detected in South Africa last week. The government has recently launched an "exceptional" vaccination campaign against COVID-19, under which people above the age of 18, whether Libyans or foreigners, can visit any vaccination center.
The total number of COVID-19 cases reported in Libya is 376,378 including 360,908 recoveries and 5,518 deaths, according to the NCDC. An estimated 1,769,821 people in Libya have received one vaccine dose, while 733,620 have received two doses.