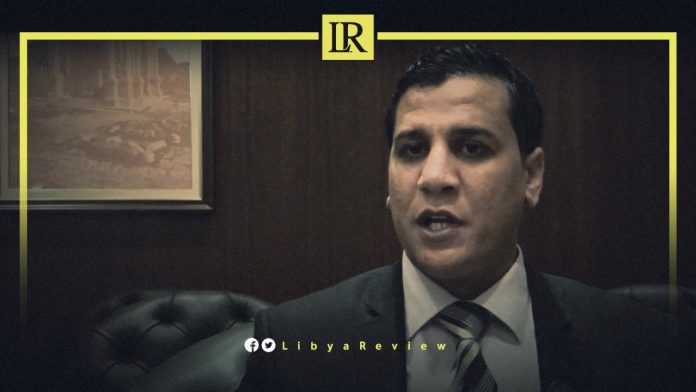 On Saturday, the former member of Libya's General National Congress (GNC), Tawfiq Al-Shuhaibi, stressed that reducing the number of Libyan diplomatic staff abroad is an absolute necessity.
"Reducing the number of Libyan diplomatic staff abroad is an absolute necessity. I have discussed this matter a lot with a number of officials in the Ministry of Foreign Affairs," Al-Shuhaibi said in a tweet.
He added, "there are plans to reduce the number of diplomatic staff abroad in line with the real and urgent demand. The reduction will be much more than 50%."
Al-Shuhaibi noted that, "our fight against corruption is on the contrary, the number of those staffers increases rather than decreases."
Notably, the Libyan Minister of Foreign Affairs of the Government of National Unity (GNU), Najla Al-Mangoush, previously said that the Ministry intends to reduce staff numbers in accordance with the requirements of the current stage, without giving further details in this regard.
Al-Mangoush indicated that the Ministry would consider reducing the number of diplomatic attaches in each embassy.
She pointed out the Ministry program includes submitting weekly evaluation reports about each embassy abroad, in accordance with the diplomatic corps, applicable laws, and Ministry of Foreign Affairs regulations.
Libyans struggle to travel internationally to many countries that are not neighbouring Libya. The country continues to have embassies all over the world, including nations that do not have positive relations with Libya.
Libya's Foreign Ministry shut 17 overseas Of Embassies in 2015 in Central Africa, Sierra Leone, Denmark, Belarus, Azerbaijan, Guinea-Bissau, Nicaragua, and others.
Notably, Libya is less than a month from presidential elections seen as crucial to ending its long-running civil war, but deep political divisions could provoke a delay or threaten to renew violence.
Western officials have talked up an UNited Nations (UN)-led peace process, insisting on "inclusive" and "credible" elections on the 24th of December, despite serious disputes over how they should be held.