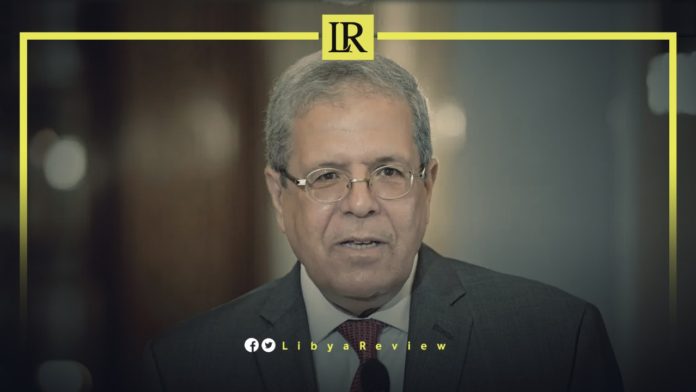 On Saturday, the Tunisian Minister of Foreign Affairs, Othman Al-Jerandi, said that his country spares no effort to advance the Libyan political track. He stressed that Libya's security and stability are a top priority for Tunisia.
These remarks came during his meeting with German Ambassador to Tunisia, Peter Prügel, according to a statement by the Tunisian Foreign Ministry.
The Tunisian FM expressed confidence in the Libyans' ability to meet the challenges of the stage, affirming that Tunisia will always stand by the Libyans and support the transitional process in Libya. It will also support the efforts to build a strong and united state that will strengthen peace and stability in the region.
He also hoped that Libyans would commit to implementing the roadmap issued by the inter-Libyan dialogue held in Tunis in November 2020, holding the legislative and presidential elections within the set timeframe.
In turn, the German Ambassador hailed the Tunisian positive role to contribute effectively to efforts aimed at finding solutions to regional issues, especially the Libyan file.
The Tunisian FM and the German Ambassador discussed ways to enhance bilateral relations, joint cooperation and economic partnership between Tunisia and Berlin, especially with regard to trade exchanges and German investments in Tunisia.
Notably, Libya is less than a month from presidential elections seen as crucial to ending its long-running civil war. However deep political divisions could provoke a delay or threaten to renew violence.
More than 2.8 million people are expected to cast their votes to choose a President in the 24th of December elections, as part of a roadmap adopted by the United Nations (UN)-sponsored Libyan Political Dialogue Forum (LPDF).
In theory, the North African country is preparing to draw a line under a decade of conflict since the 2011 overthrow of longtime leader Moammer Gaddafi in a NATO-backed uprising.
Western officials have talked up a UN-led peace process and insist on "inclusive" and "credible" elections starting on December 24th, despite serious disputes over how they should be held.
Libya's electoral commission said it is ready to organise the process and published an initial list of candidates and handed out voting cards.