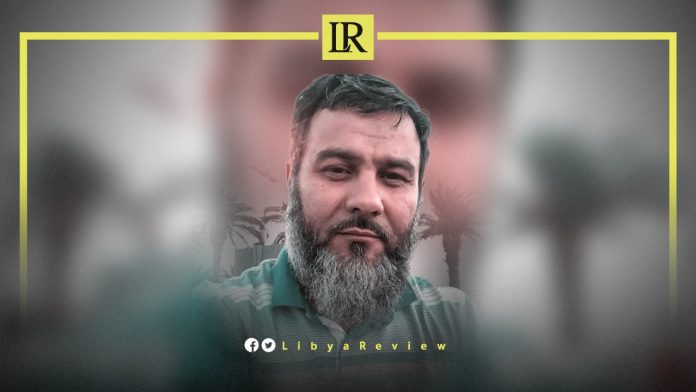 A Tunisian security source told 218 TV that the security authorities in Tunisia had written to security services in Tripoli, regarding information that a member of the Shura Council of Ansar al-Sharia in Libya, Atef Balreqeq, brought Syrians from Libya to the Tunisian border.
The source pointed out that Balreqeq is urging
Syrians to enter Tunisia, in coordination with the leadership centre of the Muslim Brotherhood in Tripoli.
Tunisia requested to be provided with any available information about the person concerned.
It is noteworthy that Balreqeq worked as a consultant at the Libyan embassy in Ankara, and his nickname was Abu Zakaria Al-Nalouti.
Last October, Italian security sources revealed the arrest of a Tunisian criminal in the Sicilian city of Marsala, who crossed the Mediterranean with a group of migrants from Libya.
The same sources told the Italian news agency, AKI, that "the Tunisian man was wanted on charges of facilitating irregular migration since 9 January 2019".
The Trapani Police Directorate and the Special Operations Unit (ROS) of the Gendarmerie (Carabinieri), with the assistance of the Ports Protection Authority, tracked down and arrested him on a boat carrying 20 migrants, about to sink off the coast of Marsala.
The security sources stated that "the man, a 33-year-old Tunisian, belongs to a Tunisian criminal organization specialized in facilitating clandestine migration from the African coasts to the Sicilian coasts in the Mediterranean."
AKI reported that the security operation (Abyad) made it possible to identify the 15 members of the criminal organization. They are believed to organise the crossing of small groups of Tunisian citizens, some of whom are burdened with judicial procedures, from the coasts of Tunisia to Trapani for large sums of money.
According to AKI, the security sources added that "the gang also provides logistical support to migrants who arrive in Italy, and invests the proceeds of its business in purchasing real estate and boats for transit operations."