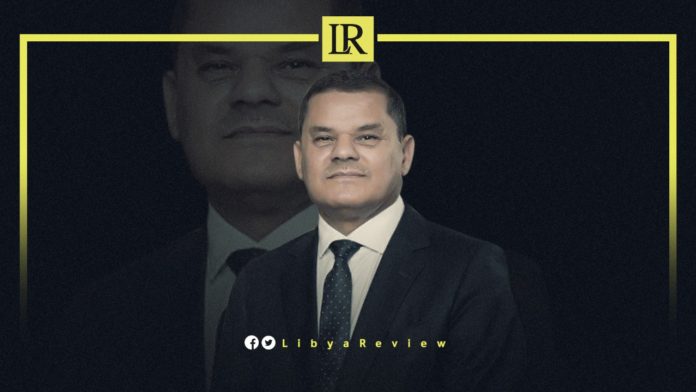 Libyan human rights activist, Hussam Al-Qamati accused Prime Minister, Abdel-Hamid Dbaiba of forging his university degree in order to run in the upcoming Presidential elections.
Al-Qamati tweeted that Dbaiba forged his university degree, which the PM claims he obtained in 1990 from the University of Regina in Canada.
"He does not have a university degree. He graduated with a high school in applied engineering from Tripoli. After reviewing the attached certificate, we decided to verify its authenticity and contact the Canadian University of Regina, which denied that Dbaiba had studied there or obtained a university degree from it," he tweeted.
The Presidential Elections Law in Libya, which was issued by the Libyan Parliament stipulates that candidates must have a university degree. The law also says that the candidate must not hold any other nationality.
In November, Al-Qamati claimed that Dbaiba was a dual-national, and obtained a copy of his foreign travel document, "copies of Dbaiba's foreign passport have been obtained and will be included in the appeal papers submitted against him," the activist said.
Libya's Al-Saaa24 newspaper claimed that it had obtained documents belonging to Dbaiba applying for the citizenship of St. Kitts and Nevis. "The foreign nationality was issued to him, before he assumed the position of Prime Minister. He uses a passport to this island to register some of his companies and funds," sources told the newspaper.
It is worth noting that prior to taking office, the Prime Minister pledged that he would not run for the December elections, according to the agreed-upon roadmap. He has since reneged on his promise, and is now one of the strongest contenders in the presidential race.
However, the Tripoli Court of Appeal rejected an appeal lodged against Dbaiba's candidacy. This has sparked controversy in the country, especially as it came in violation of the election laws.
The High National Elections Commission (HNEC) accepted Dbaiba's application bid, despite the roadmap stipulating that sitting government officials do not have the right to run for upcoming elections.
According to Article 12 of the President's Election Law, candidates must resign from their positions three months before the date of the elections scheduled for 24 December.