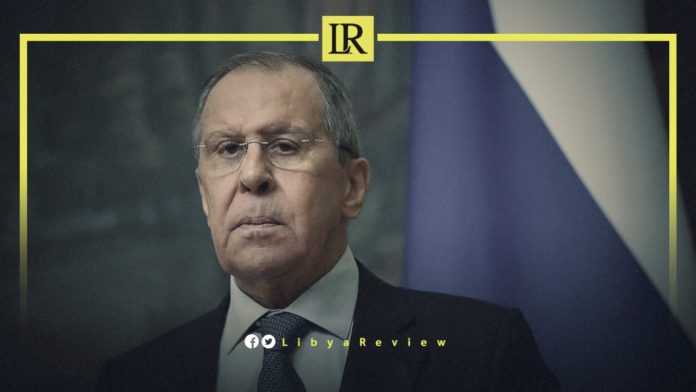 Russian Foreign Minister, Sergey Lavrov called on the United States and the European Union not to meddle with Libya's sovereign affairs.
When asked to comment on candidates for Libya's upcoming Presidential elections, he said he would not take the liberty to do so, "I strongly discourage the Americans and Europeans from trying to decide another nation's fate. Let Libyans decide for themselves," Lavrov said in an interview with Egypt's TeN television.
"The date [of the elections] has been set for 24 December. I hope this timeframe would be observed. However, our priority is not to meet a formal deadline, but rather to make the elections a substantive process, so that all political forces can take part and have no problem with recognizing the outcome. I will say openly and frankly that from this point of view, I see no problem if there is a minor delay or rescheduling," the Russian FM said.
He stressed that the "Libyans themselves must ensure the transparency and purity of the electoral processes," adding that Russia urged Libyan politicians "to find the courage to recognize their own people's choice."
Meanwhile, the United States Department of State confirmed that it "continues to work to ensure the holding of free and fair elections in Libya in order to achieve stability."
More than 2.8 million people are expected to cast their votes to choose a President in the 24 December elections, as part of a roadmap adopted by the UN-sponsored Libyan Political Dialogue Forum (LPDF). The Parliamentary elections, originally planned to be held simultaneously with the Presidential polls, have been postponed until January 2022.
Western officials have talked up a UN-led peace process, insisting on "inclusive" and "credible" elections on 24 December, despite serious disputes over how they should be held.