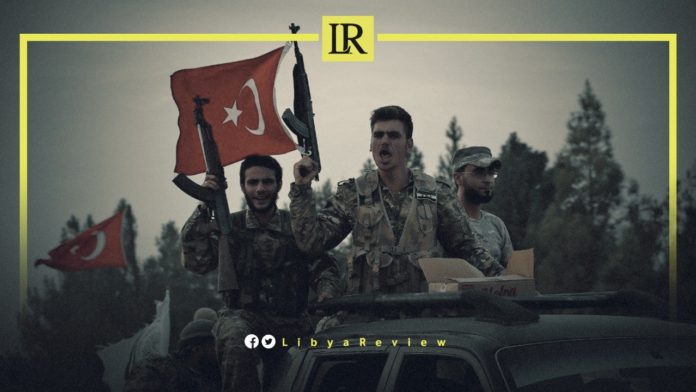 On Wednesday, the Syrian Observatory for Human Rights (SOHR), citing reliable sources, revealed that the Turkish authorities have decided to suspend the transfer of their-affiliated Syrian mercenaries to and from Libya. This is until the end of the Presidential elections in Libya, scheduled to be held on 24 December.
SOHR sources have also confirmed that the mercenaries stationed in Libya have finally received their monthly salaries this week.
According to the SOHR, the total number of Syrian mercenaries fighting in Libya is about 7,000 fighters.
Turkey sent about 20,000 Syrian mercenaries to Libya after signing a memorandum of understanding on security and military cooperation with the former Government of National Accord (GNA)
In mid-November, Turkey rebuffed French President, Emmanuel Macron's call on foreign powers to withdraw their forces from Libya.
President Macron told an international conference on Libya in Paris that "Turkey must withdraw its mercenaries without delay."
"The continued Turkish military presence in Libya will help support political stability and security in the country," Presidential Spokesman Ibrahim Kalin stressed.
"We are there as a force of stability and to help the Libyan people. And our priority as far as security is concerned is to help the Libyans establish a united Libyan Army," he added.
The UN-brokered Libyan ceasefire on 23 October 2020, set three months for the withdrawal of all foreign forces from the country, but the deadline was not met. Turkey "tentatively agreed" to kick off the withdrawal process during the Second Berlin Conference on 23 June 2021.
The partial withdrawal of the Syrian mercenaries appears to be a tactical and misleading move aiming to stave off pressure on Turkey, as Libya's elections near.