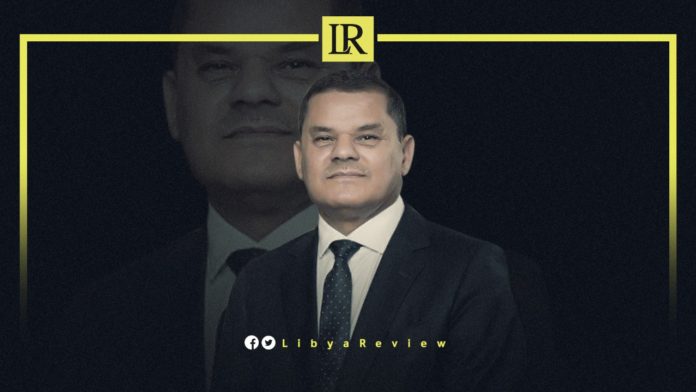 On Thursday, five members of the Libyan Political Dialogue Forum (LPDF) called for an urgent investigation into whether Prime Minister, Abdel-Hamid Dbaiba has used a fake university degree to run for the upcoming Presidential elections.
The LPDF members sent a message to the Presidential Council, the Parliament, the High National Elections Commission (HNEC), the Attorney General, the Head of the Administrative Oversight Authority, and the UN advisor Stephanie Williams; demanding they verify the degree.
The LPDF members pointed to media reports saying that the Prime Minister does not have a higher education degree, which is necessary to run in the elections.
Before taking office, Dbaiba accused various people of attempting to defame him, and launch a campaign against his Presidential bid. He published a copy of two certificates, one from Seneca College in Canada for a diploma, and another from Regina University for a Bachelor's degree.
In his application to the LPDF on 25 January, the PM submitted a bachelor's degree from the University of Toronto in civil engineering (1989 -1992). He also claimed that he held an intermediate diploma from the High School of Applied Engineering, Tripoli.
The letter indicated "a clear contradiction" between what Dbaiba submitted in his candidacy file for the LPDF, and what he is claiming to hold now.
Meanwhile, Libyan human rights activist, Hussam Al-Qamati accused Prime Minister, Abdel-Hamid Dbaiba of forging his university degree in order to run in the upcoming Presidential elections.
Al-Qamati tweeted that Dbaiba forged his university degree, which the PM claims he obtained in 1990 from the University of Regina in Canada.
"He does not have a university degree. He graduated with a high school in applied engineering from Tripoli. After reviewing the attached certificate, we decided to verify its authenticity and contact the Canadian University of Regina, which denied that Dbaiba had studied there or obtained a university degree from it," he tweeted.
The Presidential Elections Law in Libya, which was issued by the Libyan Parliament stipulates that candidates must have a university degree. The law also says that the candidate must not hold any other nationality.