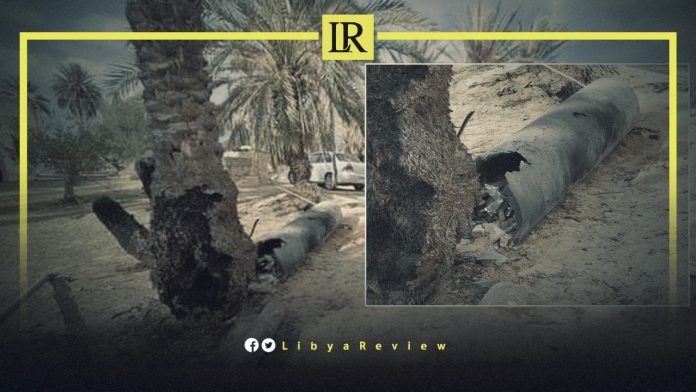 The Mayor of Al-Zahraa Municipality, Abdel Nasser Abu Qadeerahm said that six children died and two others were injured, as a result of the explosion of a shell from the 2014 war. This occurred on Friday in the Qaraqouza area, on the outskirts of the Tuwaybia area in Warshafana.
Last week, a medical source at the Sebha Medical Centre said that they received two deceased and seven wounded cases, as a result of the armed clashes that took place in the city at dawn.
The source explained in a statement to Akhbar Libya 24 that one of the deceased was a civilian, who was struck by a stray bullet. He added that two of the wounded were also civilians, who were able to receive the necessary medical care.
A senior military source confirmed the outbreak of armed clashes between units of the Libyan National Army (LNA) and an armed group affiliated with the Government of National Unity (GNU).
The source said that the 116th Battalion, led by Masoud Al-Jadi attempted to attack LNA positions in the city. The military source added that "the army forces managed to defeat the attack, after armed clashes which lasted about two hours."
Medium and heavy weapons were used, causing an exodus from the nearby the Al-Qarda area, while artillery shells continued to be fired between the two parties randomly.
In late November, the United Nations Support Mission in Libya (UNSMIL) said that it was following the continued closure of Sebha's Court of Appeal, "with great concern."
In a statement, UNSMIL said that an armed group reportedly violently obstructed the work of the judiciary in the city. It claimed that judges were physically prevented from entering the building, directly impeding the electoral process.
The mission added that it was alarmed by the increasing reports of intimidation and threats against judges and judicial employees, particularly those dealing with electoral-related complaints, across Libya.
It strongly condemned all acts aimed at jeopardising the integrity of the electoral process, and preventing Libyans from exercising their democratic rights safely.