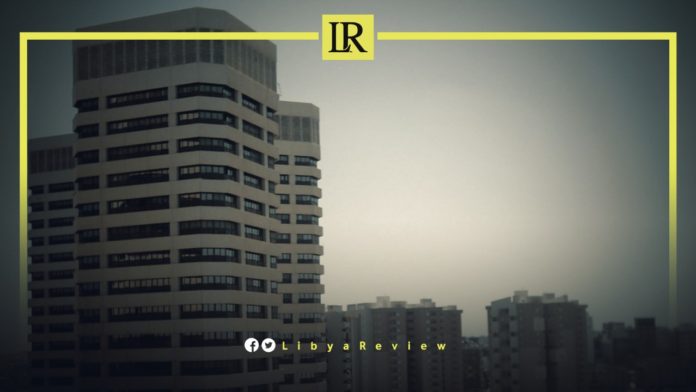 The Travel RiskMap website reclassified Libya among the most dangerous travel destinations for 2022, along with Syria, Yemen, Somalia, Iraq, Mali and Afghanistan.
The ranking includes five index categories, ranging from safe or low-risk countries to high-risk. It is based on information and data on terrorism, insurgencies and politically motivated disturbances as well as information related to transportation infrastructure, industry, security and emergency services, and natural disasters.
European countries were side by side with the United States (US), Canada, China and Australia in the low-risk classification, while the lowest-risk classification was given to seven countries: Iceland, Denmark, Greenland, Norway, Finland, Switzerland, Slovenia and Luxembourg.
Notably, Libya is less than 10-days away from elections, which are seen as crucial to ending its long-running civil war. However, deep political divisions threaten to provoke a delay or even renew violence.
The final list of candidates vying for the highest seat of power in the country has not yet been announced.
The first round of the presidential elections will be held on the 24th of December. The second round, as well as the parliamentary elections, are set to take place 50 days later. The final results will be announced simultaneously.
Western officials have talked up a United Nations (UN)-led peace process and insist on "inclusive" and "credible" elections, despite serious disputes over how they should be held.
On Friday, the Spokesman for the Libyan Parliament, Abdullah Blaiheg said that it is impossible to hold the presidential elections on the scheduled date of the 24th of December. He confirmed that Parliament will soon discuss a report issued by the High National Election Commission (HNEC), on the obstacles that led to delay.
Blaiheg said in a press statement that postponing the elections "has become a new reality and not an option."
"We are waiting to review the commission's report to determine the current status of the elections," he noted.
Although eight days remain until the elections, the electoral map is still unclear. So far, the HNEC has not announced the final lists of candidates for either the presidential or parliamentary elections.
"It is not possible to hold elections within eight days… How will the final lists of candidates for the Presidential elections be announced? When will the doors open for election campaigns?" he said.
Blaiheg explained that the parliamentary committee concerned with communicating with the HNEC, received a report from the commission regarding the obstacles and difficulties it is facing. He added that the report will be submitted to Parliament to discuss the findings.