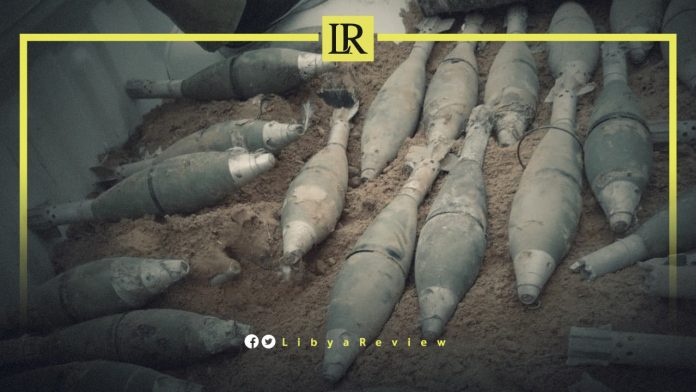 In a statement on Saturday, the Libyan Interior Ministry said that the police found large quantities of ammunition and explosives hidden inside a house in the Jafara region, Northwest of the country.
The statement came hours after a landmine exploded, killing six children, and wounding two others from the same family.
The explosives were hidden in the house of a "bandit," the statement said, adding that ammunition and explosives were found in cooperation with the Department of Security and Safety Al-Zawiya.
"These munitions and explosives were found after information was received about the suspicious house, and within the joint cooperation between the Jafara Security Directorate, the Internal Security Office of Aziziyah, and Al-Amiriya Square," the statement concluded.
Last week, a medical source at the Sebha Medical Centre said that they received two deceased individuals and seven wounded cases, as a result of the armed clashes that took place in the city at dawn.
The source explained in a statement to Akhbar Libya 24 that one of the deceased was a civilian, who was struck by a stray bullet. He added that two of the wounded were also civilians, who were able to receive the necessary medical care and left the hospital, after being hit by shrapnel.
In September, the United States (US) Embassy in Libya said that the US military cooperation can help Libya improve its ability to remove unexploded ordnance, brought to Libya by foreign actors.
Military and civilian bomb technicians from around the world, including two representatives from Libya, came together in Iowa to share counter-Improvised Explosive Device (IED) expertise.
"The effort ensures the safety of bomb-disposal technicians as well as citizens under threat of land mines and explosive remnants of war," the US Africa Command (AFRICOM) tweeted.