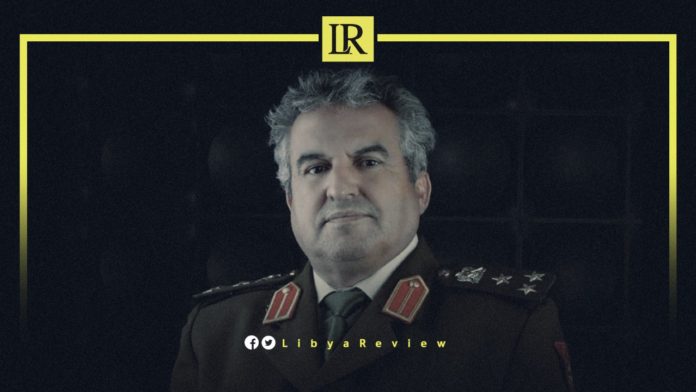 On Sunday, the Director of Moral Affairs of the Libyan National Army (LNA), Major General Khaled Al-Mahjoub, stressed that the army will not allow the formation of armed groups outside the law.
Al-Mahjoub said in press statements that the State "is ready to repel those formations that want to undermine the security and stability of Libya."
"The Commander of the southern region, Major General Mabrouk Sabhan, informed the local people in south and Sabha that the National Army will not allow the presence of any armed formation that does not follow the General Command of the LNA in the entire southern region," Al-Mahjoub added.
"Anyone who planning to form an illegal armed body that does not belong to the General Command will be targeted, raided and dealt with forcefully by the armed forces," General Sabhan warned the locals, according to Al-Mahjoub.
"We have received dangerous information from the headquarters of the Sabha Military Region about an explosion in the Hajjar area, where the house owner was killed. The forces went to the house and found rockets, mines and explosives. The dead person was an arms dealer," he revealed.
Last week, violent armed clashes erupted between the forces of the LNA and armed factions in the city of Sebha in southwestern Libya.
Clashes with medium and heavy weapons caused an exodus from the Al-Qarda area, while shells continued to be fired between the two parties randomly.
The LNA announced that they had destroyed three tons of explosives and remnants of war, in the Al-Aqrabeya area, South of the city of Al-Jamil.
In a statement, the LNA's Moral Guidance Department stated that this comes within the framework of ensuring the safety of Libyan citizens and the security of public and private properties.
It explained that a detachment of the Military Engineering Division of the LNA's General Staff had destroyed huge quantities of explosives and remnants of war estimated at about three tons, in the Al-Aqrabeya area.