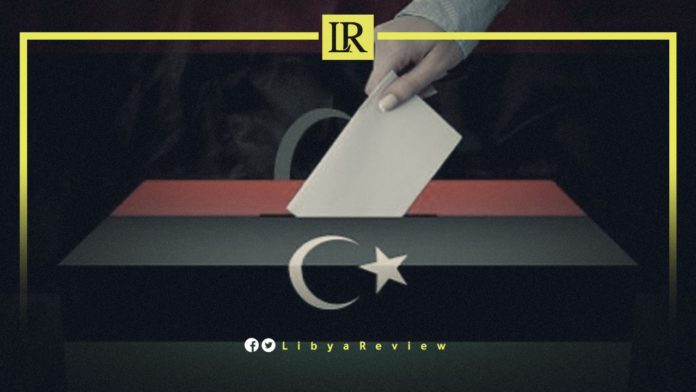 The Supreme Council of Libyan Tribes and Cities expressed its refusal to postpone the elections. They claimed the delay was "a malicious attempt to perpetuate the crisis," according to a statement by the council.
In its statement, the council held the United Nations (UN), its Security Council and its mission in Libya responsible for the failure that occurs in the conduct of the elections or their postponement. The statement warned that it will lead the country to a fate that only God knows, and this is the goal of the agents from the ground up, according to the statement.
On Friday, the Libyan city of Sirte witnessed protests in front of the High National Election Commission (HNEC) headquarters in Sirte. They refused the postponement of the elections.
The protestors affirmed that the 24th of December is the decisive date for the future of the country. They called on everyone to come out to call for peace, raising banners with the strongest expressions of refusal to postpone the elections.
The protesters said that they chose the elections and that all parties should respect their desire to choose who represents them without coercion.
The protesters asserted that there is no solution but elections. Efforts to obstruct the elections are just a political game. They stressed that it will not accept any solution except the elections.
Observers believe that the degree of skepticism about holding the elections on time is increasing with the legal obstacles faced by the announcement of the final list of candidates. However people's adherence to the elections must defeat all existing attempts to thwart it.
Last week, the European Union (EU) delegation to Africa said that the G7 reiterated their support for the holding of free, fair, inclusive and credible presidential and parliamentary elections starting on the 24th of December.
"The group also called on all Libyan political actors to refrain from actions that undermine the political process, and to adhere to the election results," the EU delegation tweeted.
It added that they also agreed on the importance of the withdrawal of all foreign fighters and mercenaries from Libya, without delay.
This came during the G7 meeting in Liverpool, with the participation of the Foreign Ministers of the United States (US), Canada, Germany, the United Kingdom (UK), France, Italy, and Japan.