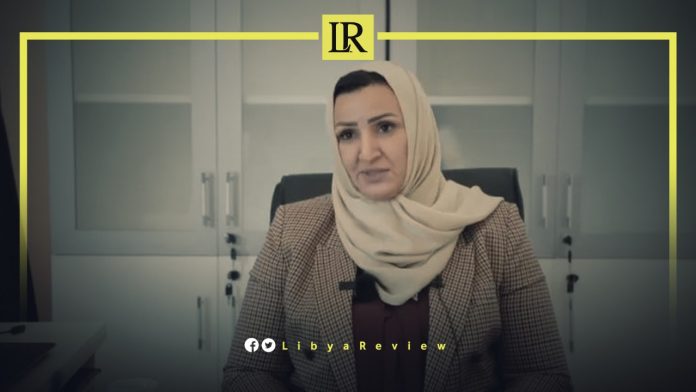 Head of Libya's "National Movement" party and Presidential candidate, Leila Benkhalifa rejected the postponement of the elections "in the long term."
Benkhalifa said that postponing the electoral process for a long period is "completely unacceptable," stressing that she does not accept delaying the elections "except by specific dates that are not subject to change again."
She explained that forming a new government at the present time would mean postponing the elections "for a long and unknown period," adding that "this is a confiscation of the right of the Libyan people, which I completely reject."
For his part, Libyan MP, Ali Al-Tekbali said that the Parliament is ready to remove the current Government of National Unity (GNU) headed by Prime Minister Abdel-Hamid Dbaiba, and form a new national government.
Al-Tekbali said in press statements that the GNU's mandate ends on 24 December, and it is not "legally" entitled to remain after that date.
The opposition MP pointed out that all existing bodies do not have the right to continue their work after the 24 December deadline. He called for "real" national reconciliation after the departure of the government and the appointment of a new one.
He also indicated that the PM may refuse to hand over power, "this is very possible, especially as he relies on militias to keep him in power."
Notably, Italy's Nova news agency reported that the postponement of the Presidential elections will be announced on Monday. It added that the Libyan Parliament is planning to appoint a new "technocratic" government to lead the country until the new elections, which are expected to take place at the end of January or February.