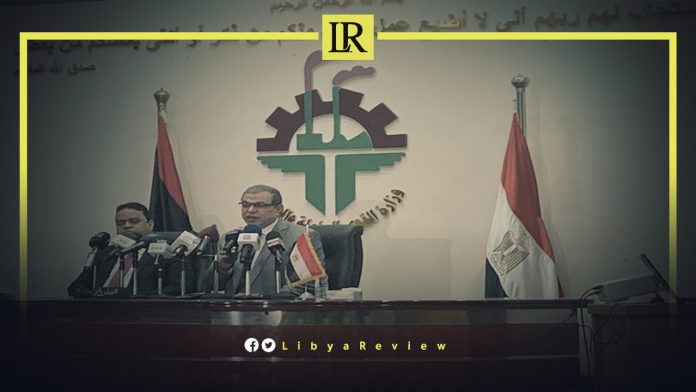 On Monday, Libyan Minister of Labour and Rehabilitation, Ali Al-Abed announced that an electronic link system was launched between Libya and Egypt to regulate the entry of Egyptian labourers into the country.
In a joint press conference with his Egyptian counterpart, Mohamed Saafan, Al-Abed said that the e-link system also aims to prevent human trafficking and illegal migration to the North African country. "The new mechanism will focus on the prevention of counterfeit, the illegal exploitation of labour importation, and human trafficking in Libya," he said.
Al-Abed added that Egyptian workers seeking jobs in Libya will only be allowed to travel to the country through the system.
The launch comes months after Egypt announced the formation of a ministerial committee to examine the return of Egyptian workers to Libya in April.
Efforts to revive bilateral business opportunities came after a top government delegation — led by Egyptian Prime Minister, Mostafa Madbouly and 11 ministers — arrived in Tripoli to discuss development opportunities in Libya.
The unprecedented visit is the result of Egypt's keenness to resume its presence in Libya following recent developments. In March Libya elected an interim executive authority to rule the country until Presidential elections, which are due to be held next week.
Until 2011, three million Egyptian labourers had been working in Libya, the PM had said during his visit.
Violence since the uprising in the oil-rich country has scarred businesses and labour. Efforts to push through with reconstruction continue through the recruitment of workers in neighbouring countries.
In September, Al-Abed announced the launch of the Wafid portal to regulate the flow of foreign labour into Libya. He added that the portal would help safeguard workers' rights by documenting the exact number of workers in the country, their places of work, their specialisation, as well as whether they work for companies or individuals.
"Libya is in need of one million Egyptian workers," he said, citing Cairo's skilled workforce and the high demand for reconstruction projects.