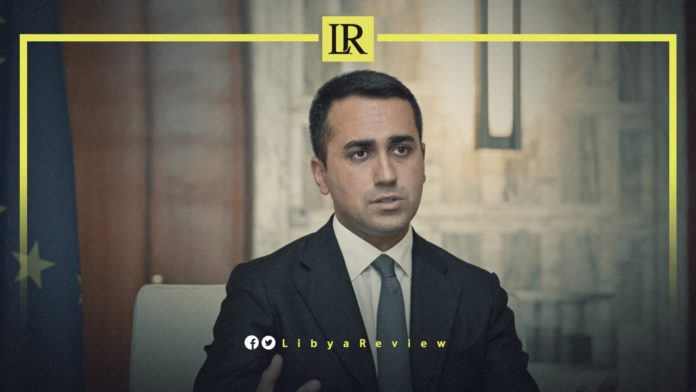 On Monday, the Italian Minister of Foreign Affairs, Luigi Di Maio called on all Libyan parties to commit to the success of the elections.
In his opening speech to the 14th Conference of Italian Ambassadors to the World, Di Maio made it clear that, "It is now more urgent than ever that the Libyan parties must commit for the success of the elections." He confirmed that the prospects for holding the elections as scheduled is still "uncertain."
The FM noted that achieving stability in a united and sovereign Libya was a strategic goal for Rome. He added that the ceasefire agreement is still in effect, and work is underway to achieve the complex goal of the elections.
Multiple observers have predicted a delay, but just days ahead of the vote, there has been no official announcement.
Libya, torn apart by a decade of conflict since its 2011 revolution, has seen a year of relative calm since a landmark October 2020 ceasefire. The UN has been pushing for elections as part of a multi-pronged peace effort. A series of obstacles including Presidential bids by several divisive figures, a controversial electoral law, and a lack of agreement over the powers of the next government have threatened to derail the process.
Meanwhile, in a country controlled by dozens of armed groups including thousands of foreign fighters, analysts warn that the viability of the ceasefire is increasingly fragile.
Earlier today, Libya's largest oil field has been closed after militias shutdown one of the pipelines, a source familiar with the matter has noted. This comes days before the long-awaited Presidential elections, which are scheduled to be held on 24 December.