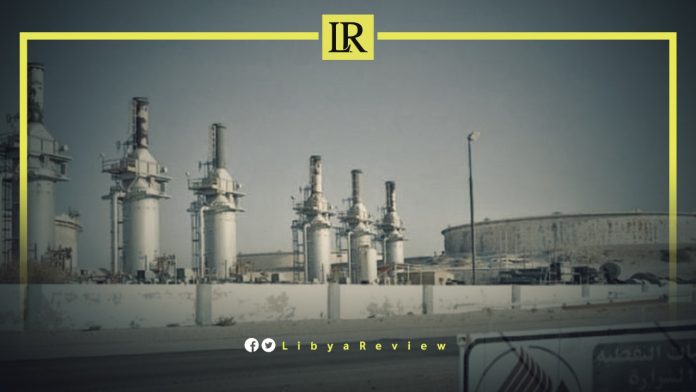 On Monday, Libya's National Oil Corporation (NOC) declared force majeure on crude exports from Zawia and Mellitah oil ports.
In a statement, the NOC said this comes after production from El-Sharara, (Libya's largest field with a capacity of 300,000 barrels per day,) as well as the El-Feel, Wafa, and Hamada fields were shut down by the Petroleum Facilities Guard (PFG), a paramilitary force meant to protect the country's energy facilities.
The NOC's Chairman, Mustafa Sanalla said the PFG's decision "wastes the country's wealth" and creates "poverty for the Libyan people," particularly at a time when oil prices have risen and oil is a mainstay of the economy.
As a result, he said the NOC has had to declare a force majeure on oil exports from the Zawia and Mellitah terminals in the country's north west. He noted that gas feedstock for domestic power stations has dried up, leading to electricity outages.
The NOC has asked Libya's Public Prosecutor's Office to bring the PFG to account.
Minister of Oil, Mohamed Aoun and Sanalla have been at loggerheads over the last year or so, with the minister unsuccessfully suspending the Chairman on multiple occasions.
On Sunday, Libya's National Oil Corporation (NOC) announced that the Administrative Control Authority had invalidated Aoun's decision to suspend Sanalla from work on 14 October.
In a statement, the NOC added that the State Control Authority, which is the highest supervisory authority in the country, had ruled this decision a violation of law, in accordance with its letter No. (21-7596) dated 25 October 2021.
Notably, Libya is less than a week from Presidential elections seen as crucial to ending its long-running crisis, but deep political divisions could provoke a delay or threaten to renew violence.
Libya's oil production is currently about 1.3 million bpd, and it may be increased to 1.8 million bpd in the coming year.