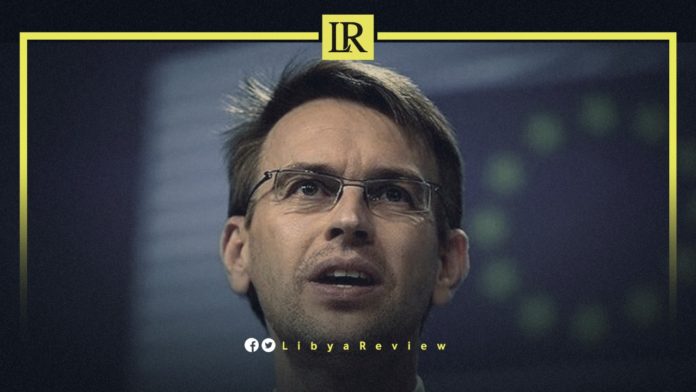 On Monday, European External Action Service Spokesman, Peter Stano affirmed the European Union's commitment to support elections in Libya "any time they take place."
He added that it is better to respect the date of the Presidential elections on 24 December, and then the legislative elections early next year.
Last week, the High Representative of the Union for Foreign Affairs and Security Policy, Josep Borrell stressed that Europe's security and prosperity are intertwined with that of Libya. In a letter addressed to the Deputy Head of the Libyan Presidential Council, Musa Al-Koni, Borrell added that he is confident that they can work together to achieve this.
He expressed his gratitude and appreciation to Al-Koni and his accompanying delegation, during their visit to Brussels in November. An important exchange of views occurred towards crystallising a strategy for joint action, and a common roadmap for peace and security was conducted.
In his letter, Borrell stressed that they agreed on a number of issues, including strengthening cooperation regarding the organisation of elections in Libya, the full implementation of the ceasefire agreement, the withdrawal of foreign fighters, and the strengthening of border management. He also praised supporting regional cooperation between southern Libya and neighbouring countries.
The official also expressed appreciation for the EU's IRINI Mediterranean operation. As well as the European Union Border Assistance Mission in Libya (EUBAM) in the context of its broader program of border management, law enforcement, and criminal justice. This forms part of the European Union's support for the peace and stability process in Libya.
Borrell added that he is due to send a delegation to Tripoli to follow up on the dialogue to help stabilise the Mediterranean region, North Africa, and the Sahel.