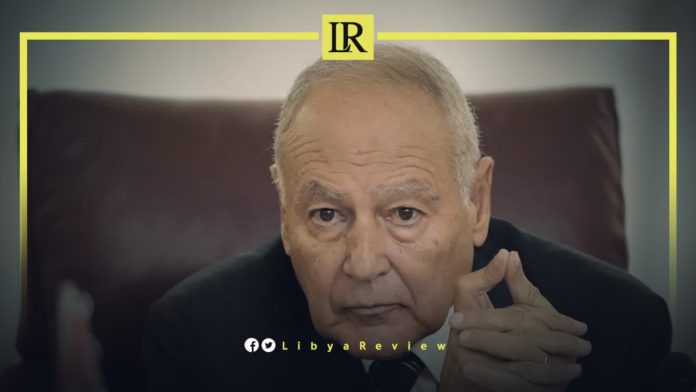 The Secretary-General of the Arab League, Ahmed Aboul-Gheit stated in an interview with Sky News Arabia, that the failure to reach a solution to the Libyan crisis was due to "divisions, foreign interference, and the presence of mercenaries in the country."
Aboul-Gheit added that, "the Libyan scene is going through severe divisions between the east, west, and south of the country and militias. There are very clear interventions by regional parties that have put their forces and influence on the ground. As well as international interference represented by the presence of mercenaries in Libya."
Aboul-Gheit's statements come three days before elections were due to take place. Many officials are now confirming the impossibility of holding the elections on their scheduled date of 24 December. They attribute this to the absence of an official final list of candidates, and the continuous differences between political parties over the polls legal basis.
On Monday, 17 candidates called on the High National Elections Commission (HNEC) to provide them with explanations for the reasons why the elections were not held on time.
Last month, Aboul-Gheit stated that the Libyan crisis is of great importance to all the countries of the Mediterranean region, stressing the need to hold the upcoming elections as scheduled.
Addressing the sixth regional forum of the Union for the Mediterranean (UfM), Aboul Gheit said that "we all look forward to completing the path of a peaceful solution in Libya and restoring its sovereignty and security. I continue to emphasize the importance of holding the Presidential and Parliamentary elections on time, and the need for all foreign forces and mercenaries to leave, so that the Libyan state regains its full territorial sovereignty."
He also praised the work of the Joint Military Commission (JMC) and its achievements, represented by the ceasefire and agreement to open the Coastal Road. As well as plans to remove the foreign military presence from Libya.