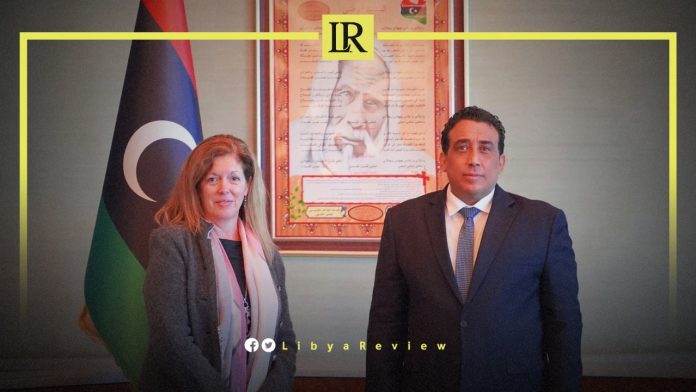 On Wednesday, Head of the Libyan Presidential Council, Mohamed Al-Mnifi met with United Nations Special Adviser to Libya (SASG), Stephanie Williams in Tripoli. They discussed the latest developments in the political process in Libya.
During the meeting, Williams' consultations with the various political parties were reviewed, and they discussed ways to remove obstacles facing the electoral process.
Al-Mnifi affirmed the impartiality of the Presidential Council, holding no allegiance to any political party. He confirmed that he was working to make the political process a success, in order to realise the electoral aspirations of the Libyan people. He also praised the efforts of the United Nations in supporting the Libyan political track.
On Tuesday, Head of Libya's Presidential Council, Mohamed Al-Mnifi met Egypt's President, Abdel-Fatah El-Sisi at Al-Ittihadiya Palace in Cairo.
During the meeting, President El-Sisi confirmed Egypt's "full support for the interest of Libya, activate the free will of its people, and preserve the unity and sovereignty of its lands."
The meeting was attended by Egyptian Foreign Minister, Sameh Shoukry, Head of Egypt's General Intelligence Service, Abbas Kamel, as well as Ambassador Abdel-Muttalib Idris, Libya's permanent representative to the Arab League.
Al-Mnifi praised the "vital" role played by Egypt in restoring security and stability in Libya. He also commended Egypt's efforts to unify Libyan institutions, especially the military through the efforts of the 5 + 5 Joint Military Commission (JMC), and part of the UN's military track.
The two leaders discussed the current political developments in Libya, and agreed to intensify consultations and coordination. They stressed that the transitional phase should pass in a way that helps restore Libya's stability, unify its institutions, and for the Libyan people to have complete control over their country's future.