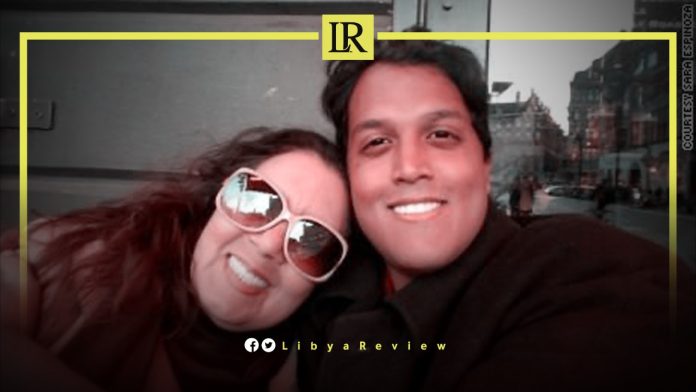 The Libyan Ministry of Foreign Affairs condemned a report published by CNN about the detainment of an American citizen in southern Libya. In a statement, it expressed surprise that CNN published incorrect information about the arrest of, Fernando Espinoza and denounced its failure to observe impartiality and accuracy in publishing.
In its statement, it said that:
"The Ministry of Foreign Affairs and International Cooperation confirms that the aforementioned American citizen entered Libya with a valid visa and worked as a teacher in one of the schools. The visa granted to him has expired, and he was stopped in southern Libya by the security services for violating the procedures, and for his presence in tense areas without obtaining the permission of the competent Libyan authorities, despite being warned several times."
Upon his return to Tripoli, the ministry confirmed that Espinoza was detained by the "competent Libyan authorities" and "a phone call was secured for him with an American Embassy consular official "two weeks ago." As well as adding that "the Embassy contacted his family, and he was enabled to contact the American Embassy, and his mother was able to check up on him."
The ministry concluded: "Because he did not receive a vaccine against COVID-19, the process of deporting him was delayed."
"In this regard, the competent Libyan authorities vaccinated him with the first dose, but the Libyan Foreign Minister personally intervened to expedite the procedures, and deport him as soon as next week. This is in order to preserve the solid Libyan-American relations and respect for the privacy of the upcoming holidays in the detainee's homeland."
Notably, CNN reported that Fernando Espinoza, a 29-year-old American teacher and former US Navy submariner, disappeared in Libya five weeks after arriving in the country to start a new job at an international school in Tripoli.
He'd ventured south of the city for a weekend trip to a desert oasis, but on his return was picked up for questioning, his mother Sara said.
It added that after this story was published, Libya's Deputy Foreign Minister, Murad Hamaima told CNN that Espinoza had been detained because his visa had expired, and he had left the city without permission to travel to a dangerous area.
"He violated his visa limitation, broke his contract with the school, and left without telling anybody where he was going. I don't think this is acceptable anywhere in the world," Hamaima said.
He said Libyan officials would have deported Espinoza sooner — but when they asked if he'd been fully vaccinated against COVID-19, he said no, according to Hamaima. He was then given his first dose, and officials were waiting the required amount of time to administer the second.